Breakfast, Dinner and Vesper Bar
Pleasure pure and simple
Although all rooms & suites of our boutique hotel offer you the option of self-catering at any time of the day, we fully understand if you decide to keep the kitchen cold in view of our culinary offerings and the Kurfürstendamm. We would be happy to present our alternatives to you: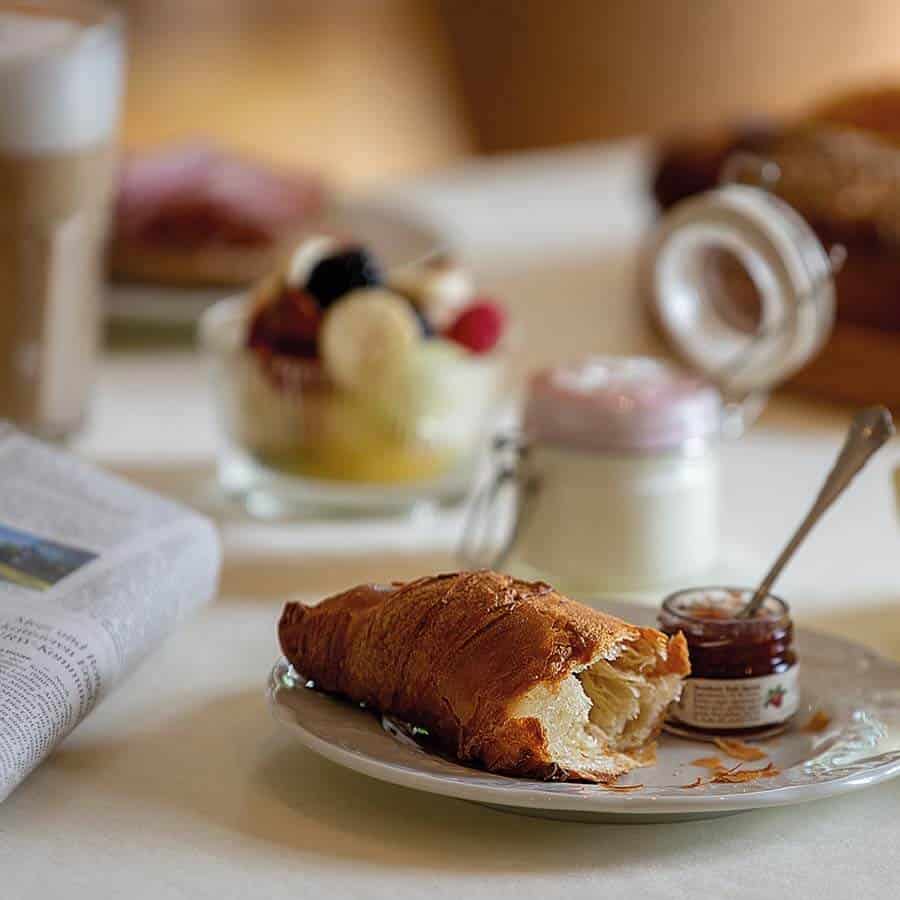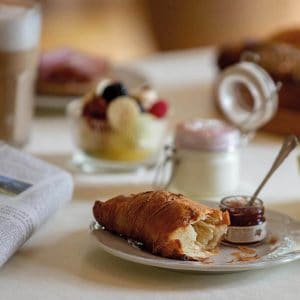 Breakfast
Join us early in the morning for the aroma of freshly brewed coffee and toasted bread in the garden room or in the hotel garden, and enjoy our hotel's breakfast selection for a perfect start to the day.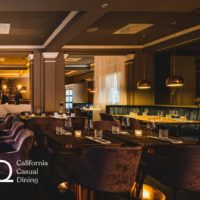 Dinner
In our restaurant you will be spoiled with California Casual Cuisine at the highest level in an elegant and cosy atmosphere.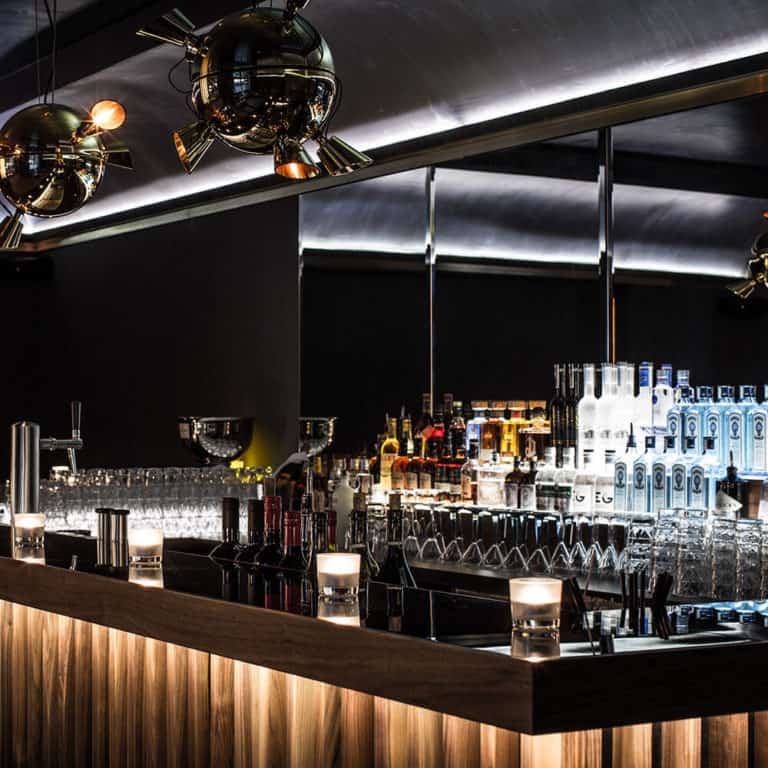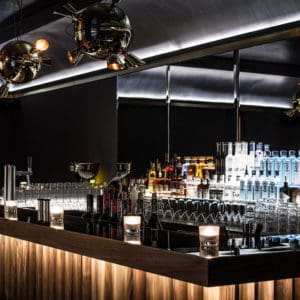 Vesper Bar
You and 007 fans can experience a real James Bond feeling in the Vesper Bar, where the secret agent's signature drink, the Dry Martini, is shown off to particularly impressive effect.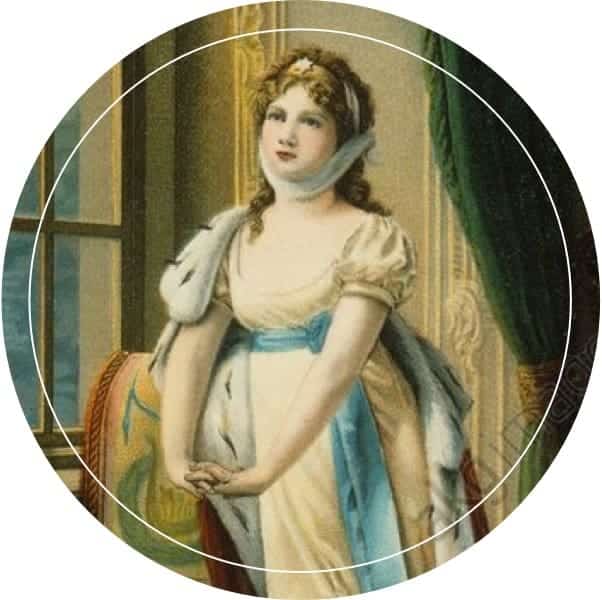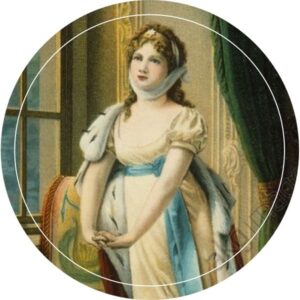 Louise was an absolute epicure.
Her day invariably began with three cups of cocoa and rusks in bed. According to sources, the Queen's favourite lunch was raw ham and potatoes. Another fixture in her daily routine was to have tea together at 7 pm. at Louisa's Place, we also place a premium on pleasure
Breakfast at Louisa's Place
Our namesake Queen Louise started her morning with three cups of cocoa and rusks.
Breakfast hours: 

Mon-Fri: 7:00 to 11:00 am
Sat, Sun & bank holidays: 8:00am to noon
All small guests up to the age of 5 years are invited to breakfast for free.
Here at Louisa's Place, we have of course prepared a larger selection for you, so that your start to the day is a perfect one. We use the finest products, preferably organic and regional, and are happy to prepare all egg dishes à la minute according to your personal wishes.
The garden room, in the quiet part of our city hotel, offers more privacy than a usual breakfast room and the adjacent hotel garden invites you to enjoy breakfast on the terrace in fine weather and experience the peace and quiet in the middle of the city. If you would rather be lazy or just stay in bed on grey days, we are happy to serve you breakfast there as well.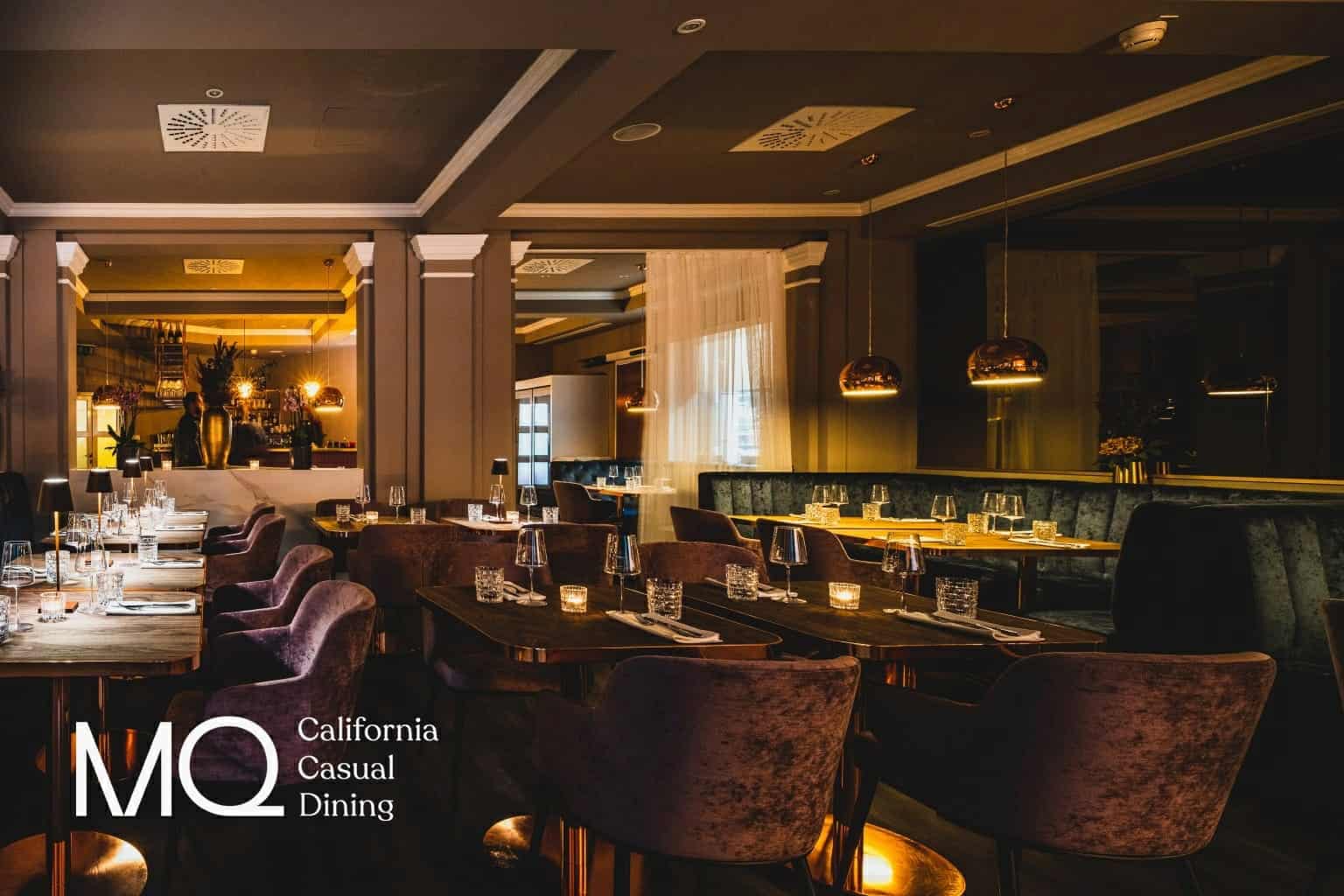 California lifestyle at our hotel restaurant
Creative Californian cuisine on Kurfürstendamm
Opening hours
Launch at the beginning of August!
In our restaurant PINK SUNSET you will be spoiled with California casual cuisine of the highest standard in an elegant and cosy atmosphere. The young Californian cuisine creates an accentuated dialogue between fresh products with Asian and Central American influences. Well-known recipes with innovative touches allow guests to experience the Californian lifestyle for an evening.
Shaken, not stirred.
A real James Bond feeling at the Vesper Bar
Here, the secret agent's signature drink, the DRY MARTINI, is shown off to particularly impressive effect. The soft light of gilded balls floating above the bar and the oak parquet flooring of a 100-year-old dance hall create an aura inspired by 1960s film sets such as 'Casino Royale'. It's no coincidence that the bar was named after Bond's mistress Vesper Lynd. In summer, its outdoor seating with a view of the hustle and bustle on Kurfürstendamm invites you to linger.
Opening hours
Tue-Thu:  07pm – 02am
Fri-Sat:     08pm – 04am
Smoking is not allowed.
No entry below age 18.
There's always something going on here
Neuigkeiten vom Blog