More than sauna & pool at the hotel
Louisa´s DAY Spa
Take a little time out from your daily routine and treat yourself with a visit to our Louisa´s DAY Spa with pool, sauna & steam room, modern gym and a soothing massage.
Our Spa concept has been designed to bridge the gap between mind and body therapies to balance the soul. Each treatment is a harmonious interplay of deep massage, in combination with precious oils of natural herbs. You´ll feel relaxed and revived.
Choose your favorit DAY Spa Package and contact us right away to schedule your next day of deep relaxation.
Please note that Louisa´s DAY Spa can only be accessed in combination with a booked body treatment.
Lots of time and space for you
More than just a time out
Visit our Louisa´s DAY Spa and let go of everything for a couple hours.
When choosing one of our Day Spa packages you gain unlimited access to our exclusive hotel spa area and might want to spend the whole day without looking at the clock at all.
At Louisa´s Spa you´ll find changing rooms, lockers and showers at your disposal and a feel-good bag to use on site will provide you with towels, slippers and a cozy bathrobe to get started right away.
Get in shape in our modern gym, warm up in the sauna or relax in the pool before our certified Spa therapist will treat you like a royal on your upcoming body treatment.
Take a closer look into our Louisa´s DAY Spa packages here: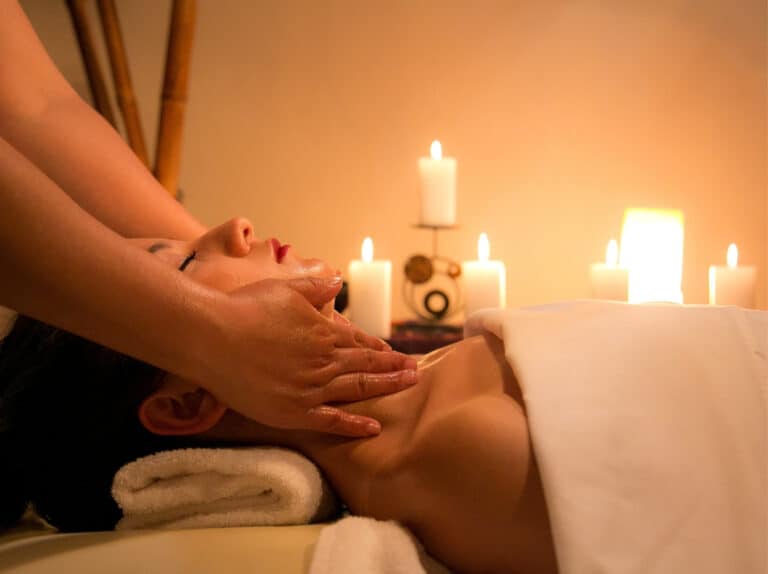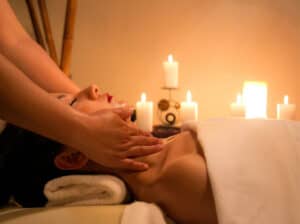 Our treatments offer more than a massage and are relaxing, indulging and energising.
DECISION
By deciding yourself for a treatment, you acknowledge that our emotional, mental and physical health require extra attention. We take the body on a relaxing and purifying journey whilst opening up pathways to assist the mind and spirit to heal.
THE LONG EXHALE
Start into each treatment with a long exhale. Allow your body, mind and soul to calm down and to leave negative feelings behind.  Feeling into self allows you to center yourself and discover a greater understanding of your own ability to balance and heal.
LET GO
All relaxation treatments allows the system time to rest, unwind and let go. They clear energy pathways, allowing positivity and well-being to enter the system. A retreat for both the body and mind.
REST, REVIVE & RECHARGE
Designed to warm up the body, release tired muscles and untangle the system's blockages, each treatments assists in a healthy recovery by restoring energy to the vessel and unlocking those aches and pains.
Berlin is always worth a trip
Our Specials
You get to visit selected luxury boutiques exclusively and alone, during the day or in the evening after official opening hours.

From € 899,–

Enjoy the capital city of Berlin with kit and kaboodle. Countless attractions promise enough variety for your family.

From € 1.150,--