And what do we do next?
Berlin for families
Berlin has a vast range of activities to offer families with children. Beyond fun and games, there are also plenty of educational and entertaining offerings to explore on your family holiday.
Since, unlike Queen Louise, you'll probably be keeping your children occupied for most of the day yourself, we have some tips for small children up to 5, kids up to 10, and teens.
Thanks to our central location on Kürfürstendamm and optimal public transport connections, all destinations can be reached quickly and easily from the hotel, even for those with short legs.
We already wish you a lot of fun exploring the capital!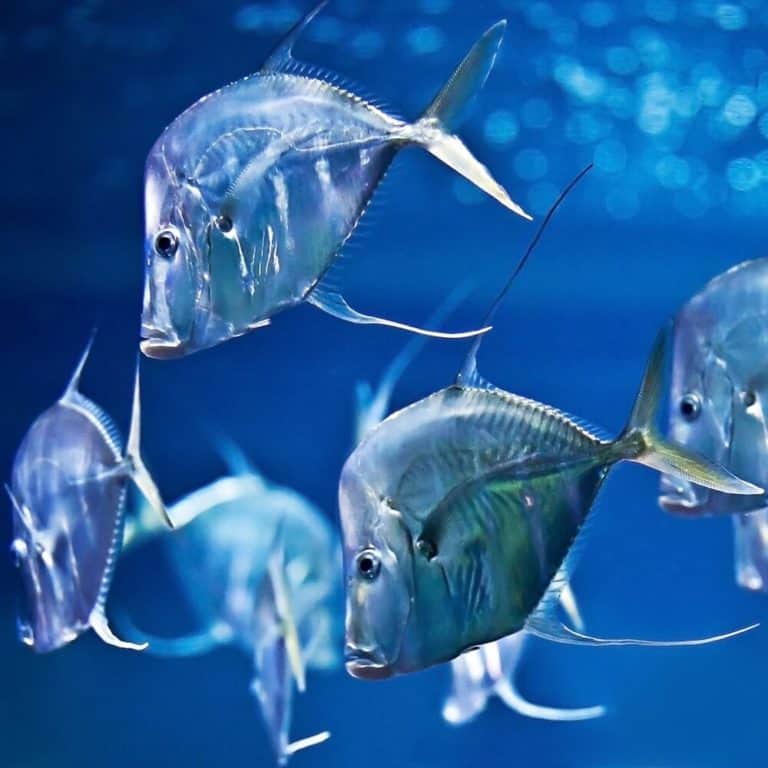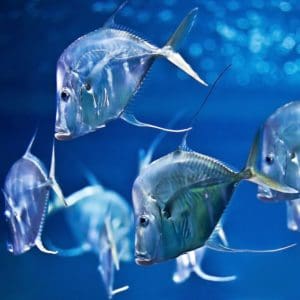 Berlin Zoo and Berlin Aquarium
Children love animals, so a visit to Berlin Zoo often tops the wish list for the little ones. In the world`s most species-rich zoo, you can experience many animals up close and even take part in show feedings. In rainy weather, neighbouring Berlin Aquarium is the perfect alternative. In addition to fish and other sea creatures, it also houses reptiles, insects and amphibians.
More information about Zoo Berlin and Aquarium Berlin
Sightseeing for the little ones
Sit in the front row and let Berlin pass you by. The best seat on the yellow double-decker is clearly up in front of the panorama window. Where the wish to become a bus driver when you grow up is born. A city tour with Bus no. 100 from Bahnhof Zoo across the city to Alexanderplatz takes about half an hour. And best of all: children under 6 travel free of charge. Alternatively, many providers offer hop-on hop-off day tickets for sightseeing at your own pace.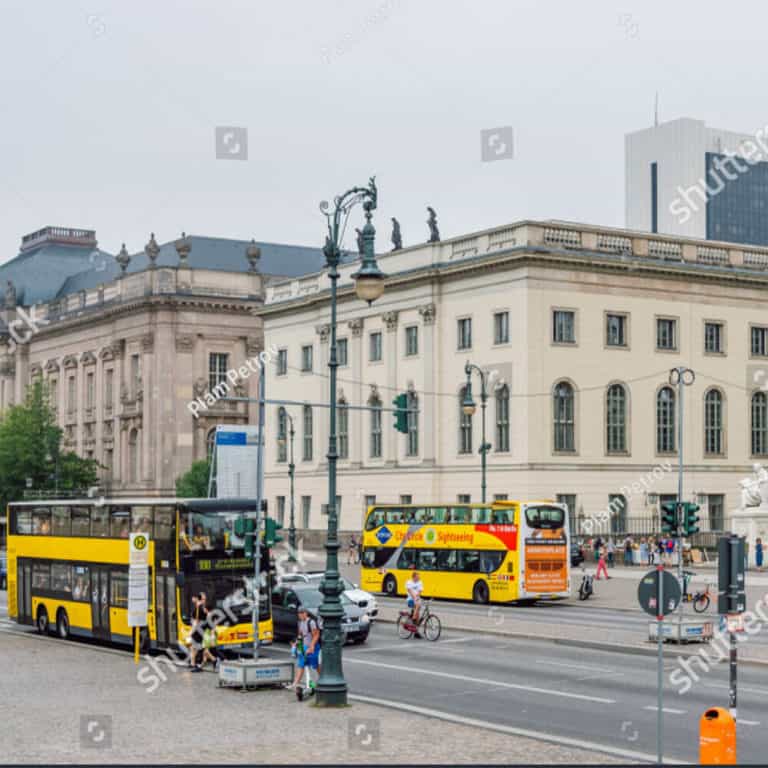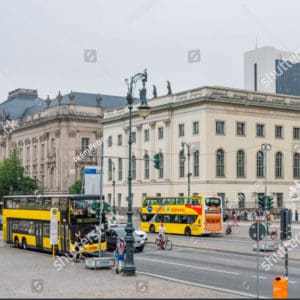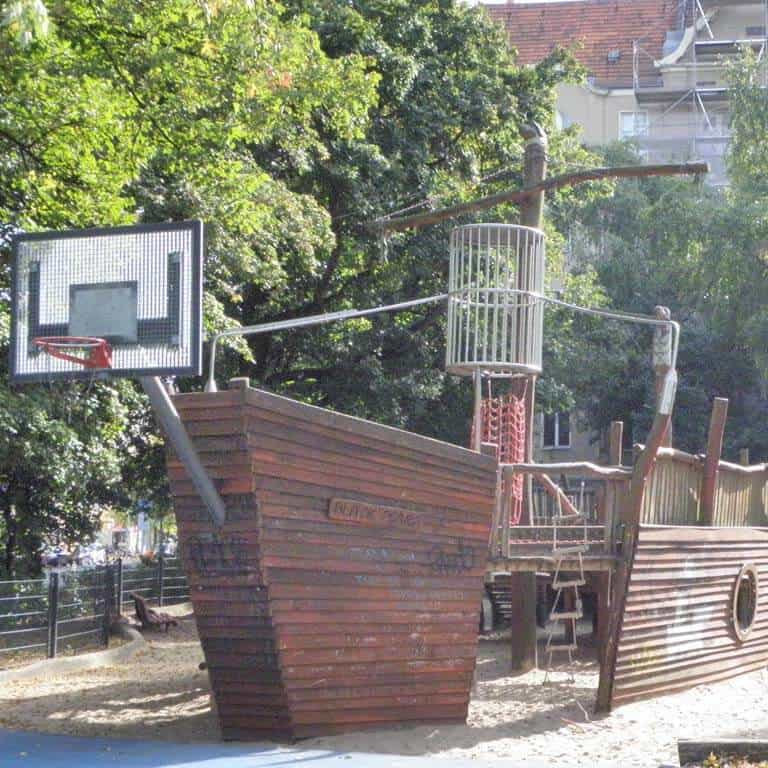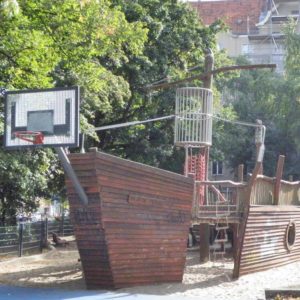 Ahoy on the pirate ship playground
On the sun deck of the pirate ship playground on Tegeler Weg, just opposite Charlottenburg Palace, little explorers can scout for the nearest treasure island from the lookout. Bridges for balancing, climbing nets, and a slide are there for the boarding, as are spacious sand pits for digging or burying recently captured treasure. Also discover Berlin's other themed playgrounds such as the 'Circus Aladdin', the 'Indian Village', and 'Dragon Land'.
Tiergarten Park and Café am Neuen See
The centrally located district of Tiergarten is known for the 210-hectare park of the same name in the middle of the city. On sunny days, it's the perfect place to stretch your legs, bet they short or long, with a view of the Victory Column, or to play and romp in the green outdoors, away from Berlin's busy city streets. After a walk in the park, the romantically situated Café am Neuen See is your best choice for catching your breath in the shade of the trees, playing in the sandpit, or watching the ducks.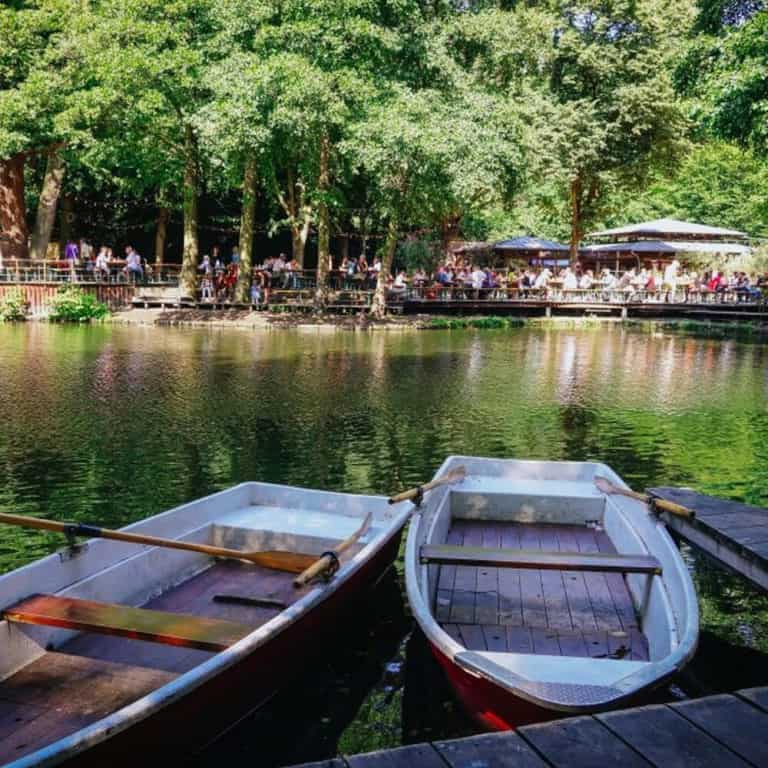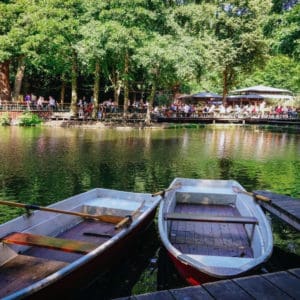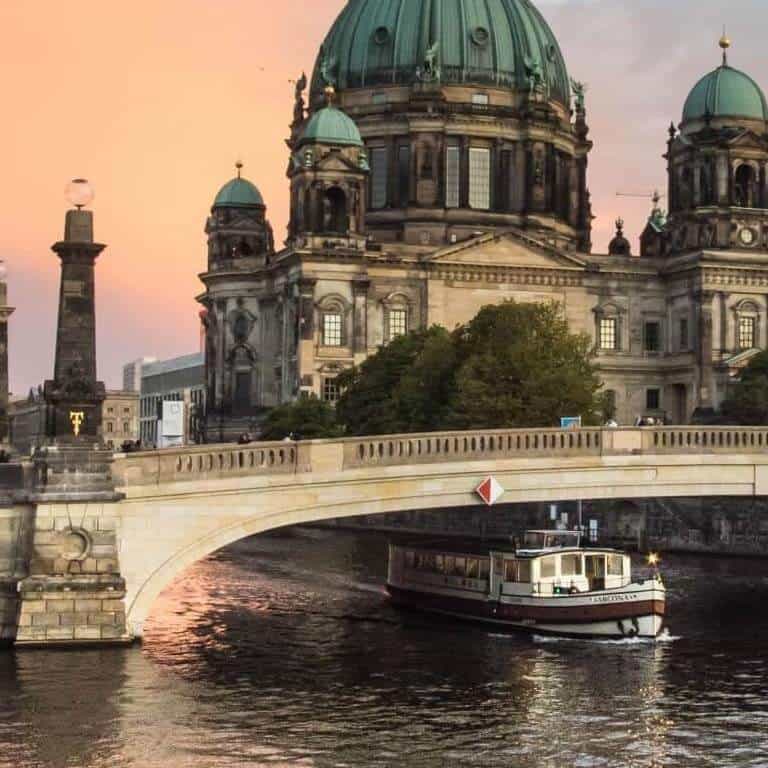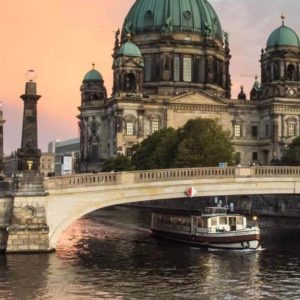 Boat trip on the Spree
Exploring Berlin's sights from a waterborne perspective is certainly one of the most relaxing activities and appeals to both young and old boat captains. You can set off on a tour of the Spree at several points in the city and there is certainly much more to see and discover to starboard and port.
LEGOLAND Discovery Centre
The LEGOLAND Discovery Centre at Potsdamer Platz is THE indoor playground for your family with children ages 3 and up. Where else can you play and build in themed play areas and go on amazing, exciting rides? Siblings up to the age of 10 will get their money's worth in the 4D cinema, and sightseeing in MINILAND gives everyone a whole new outlook on Berlin's landmarks.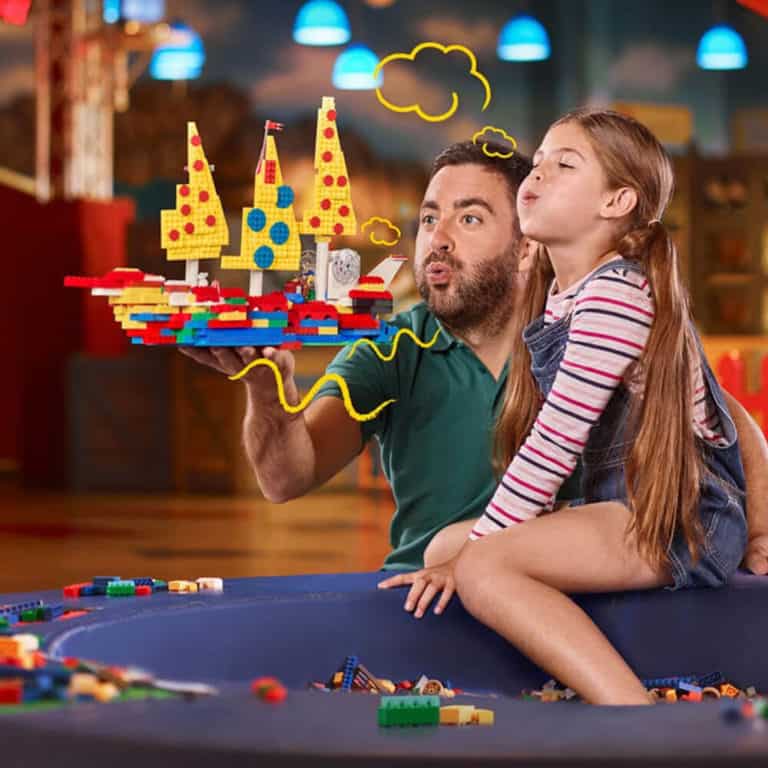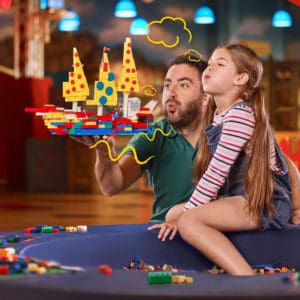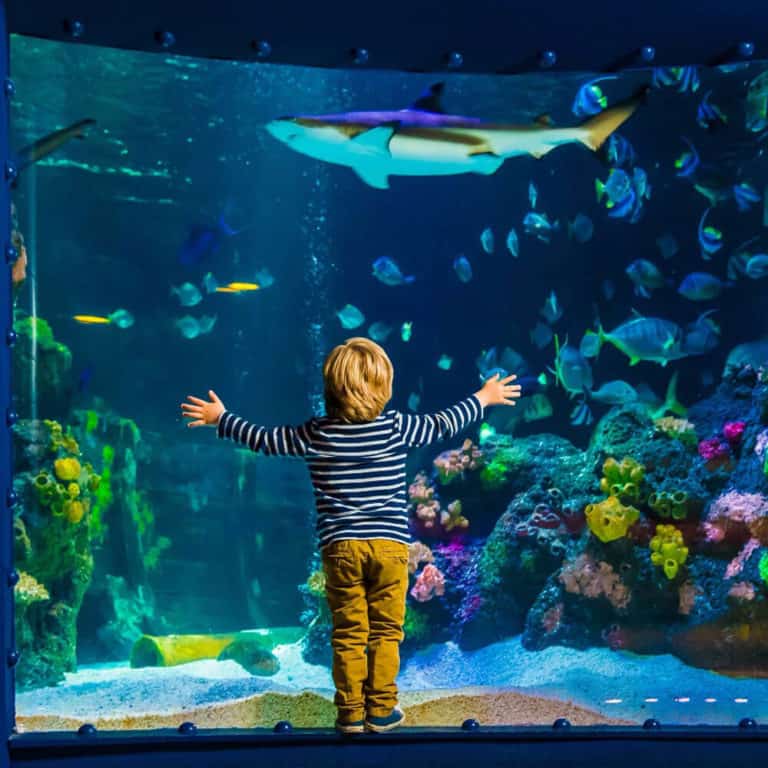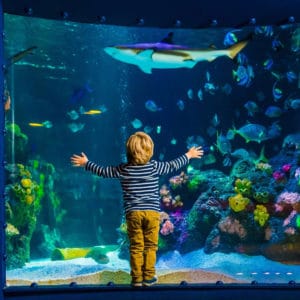 SEA Life Aquarium & AquaDom
Nowhere else in Berlin can you dive so deep into the aquatic world beyond the water's surface. In 37 freshwater and saltwater pools, iridescent coral fish with colourful scales, mighty sharks with sharp teeth, delicate seahorses and close to 5,000 other inhabitants live in conditions that are as close to their natural environments as possible. There are also interesting environmental projects to discover and the breathtaking ride in the unique AquaDom at the end of each visit is not to be missed!
Please let us know if you would like us to assist you with your Berlin planning.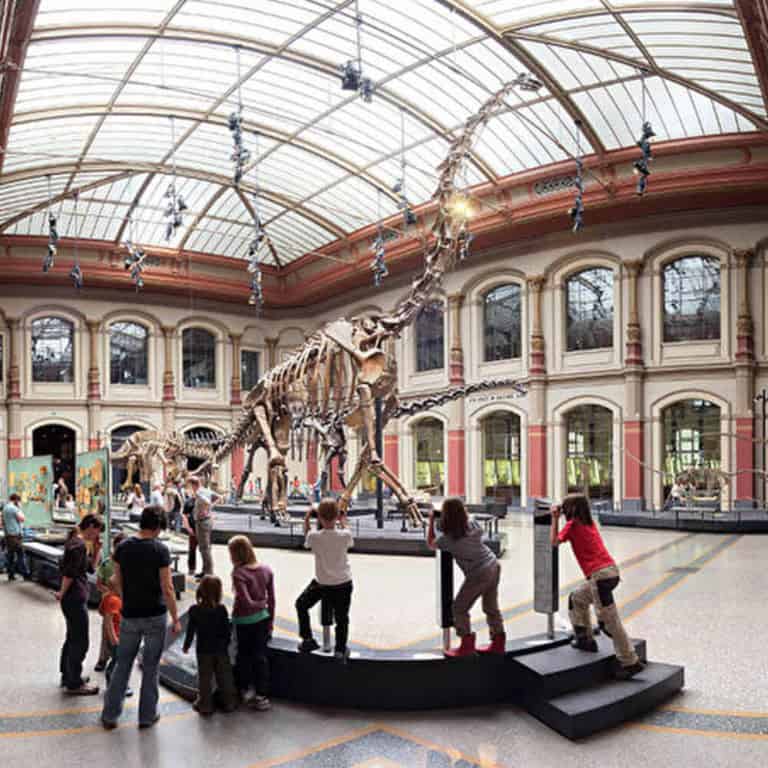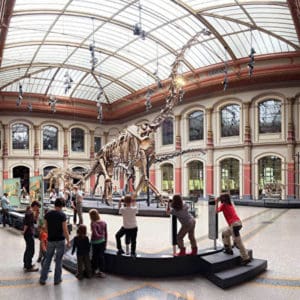 The Museum of Natural History
Gain insight into the interrelationships of nature, understand evolution, or simply marvel at the diversity of life. A visit to the Museum of Natural History is truly a must for all little visitors to Berlin and a good option for your whole family, especially on rainy days. The torchlight guided tour lets you explore the museum from a whole different angle…
Berlin TV Tower
A visit to the top of the Berlin TV Tower is an absolute highlight for every visitor to Berlin. You have an unparalleled view of the entire city, and the people and houses seem fantastically small from this great height. The Berlin TV Tower Sightseeing app helps answer most of the questions attentive little observers will have about what's happening down below.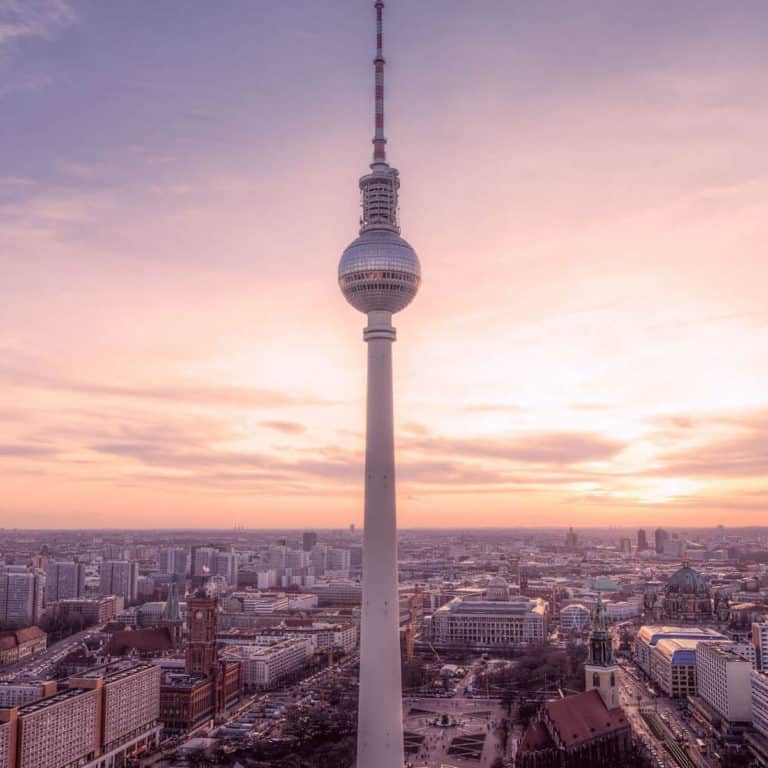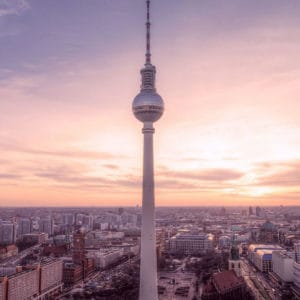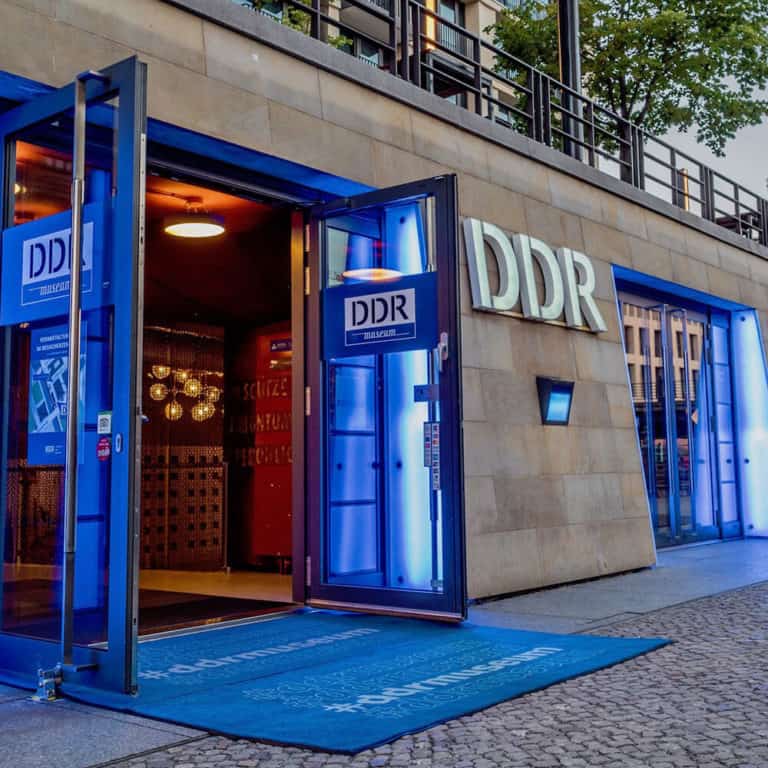 German Museum of Technology
A visit to the German Museum of Technology is always an exciting experience. Besides aeroplanes, ships and locomotives, the world's first computer can also be marvelled at here – an absolute must for little explorers! And if you still haven't seen enough, you can look into amazing phenomena at the Spectrum Science Centre.
MACHmit! Museum for children
The MACHmit! (Join in!) Museum for Children is especially known for its popular exhibition 'The Wide Horizon – Indian Art & the Art of Getting to Know Each Other. How did America's indigenous people live way back when, do Indians really know no pain, and do they all live in tipis? In addition to finding answers to these compelling questions, your children can ride a herd of hobbyhorses and hear unusual stories about Indian cultures. The MACHmit! museum also has a lot to offer children beyond this as well!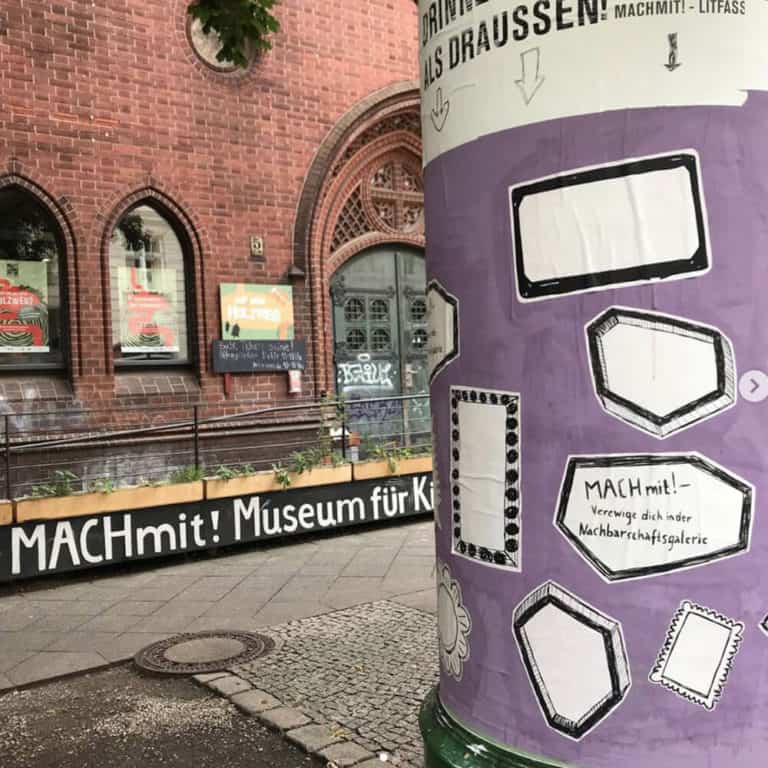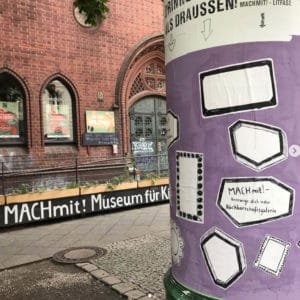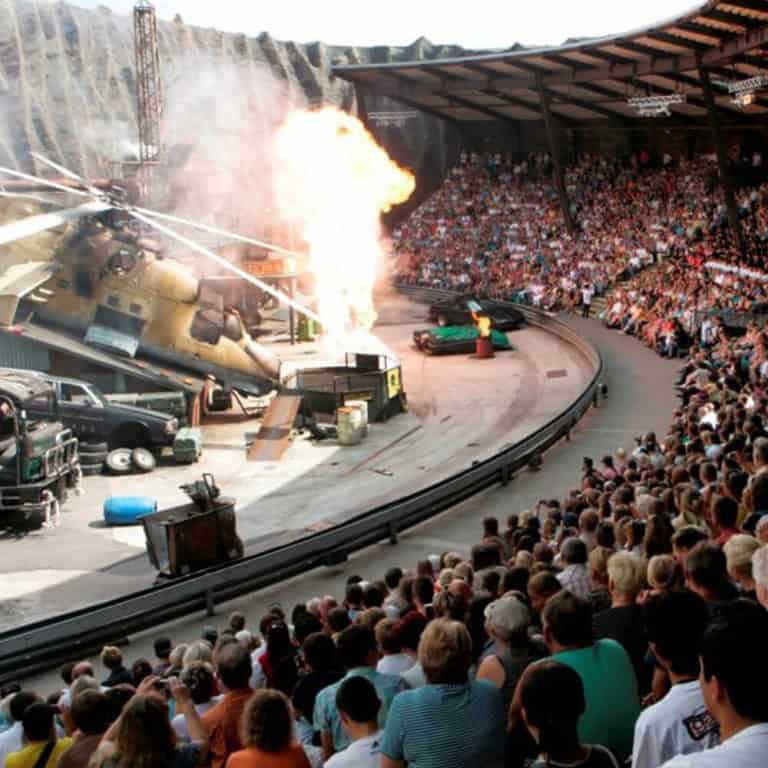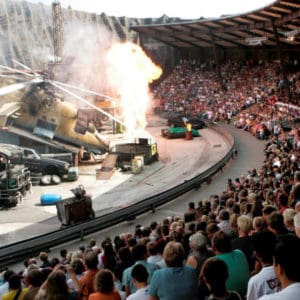 Babelsberg Film Park
Film and TV buffs will get their money's worth at this amusement park just outside Berlin. Original film sets, action-packed live shows and exciting attractions make a day at Filmpark Babelsberg an unforgettable experience.
Tempelhof Field
Historic Tempelhof Airport, now defunct, has been Berlin's largest inner-city green space since its closure. Outside the monumental airport building, Berliners and visitors to the city meet and enjoy the windy, wide open space. People come here to cycle, skate, stroll, barbecue, and just chill.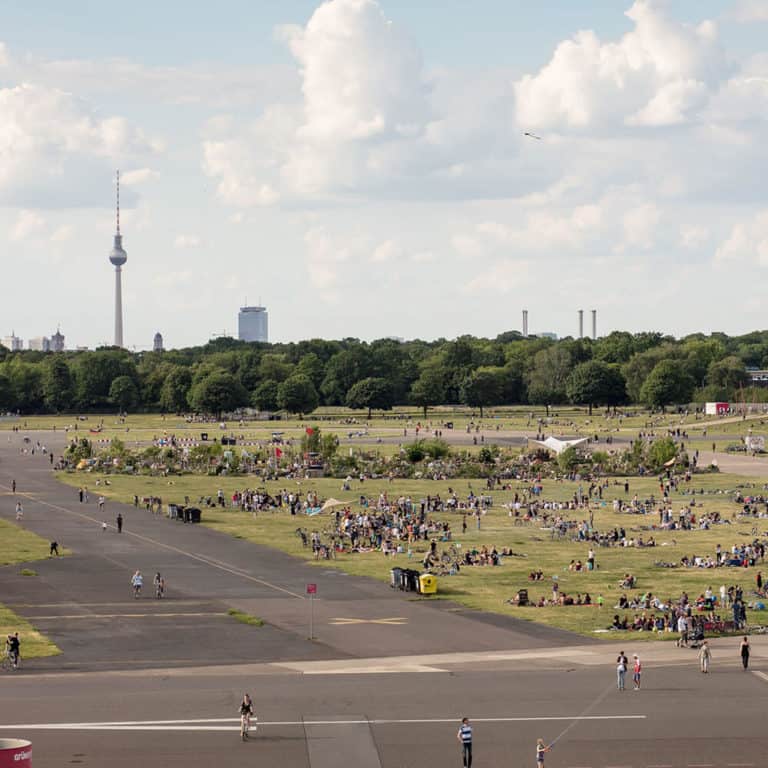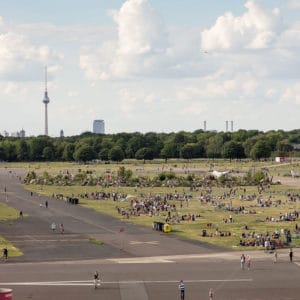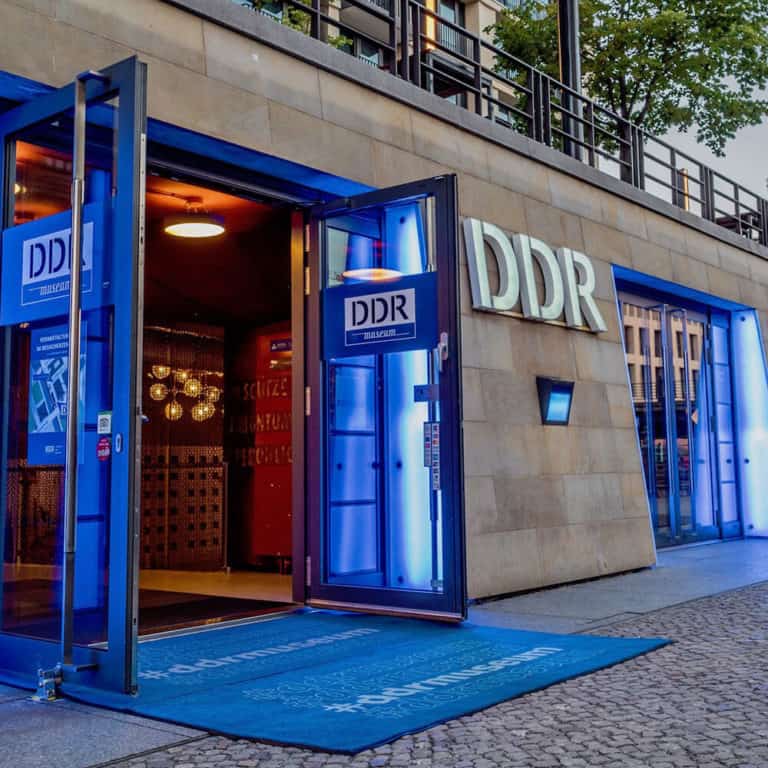 GDR Museum
Touching is expressly permitted here, because this is the only way you and your family can take a look behind the scenes and experience long-gone history up close and personal. The Berlin Wall, the socialist dictatorship, the Stasi, everyday life in the GDR – all of it can be discovered at a glance in this interactive museum. And, of course, there's a Trabbi (GDR car) on the premises as well.
The Olympic Stadium
The Olympic Stadium is impressive even when there are no sporting or other major events happening. On a guided tour, you and all football fans young and old can, for example, visit the players' dressing rooms and the underground warm-up hall, and be wowed by the sheer dimensions of this ultra-modern multifunctional stadium.
More details about the stadium tour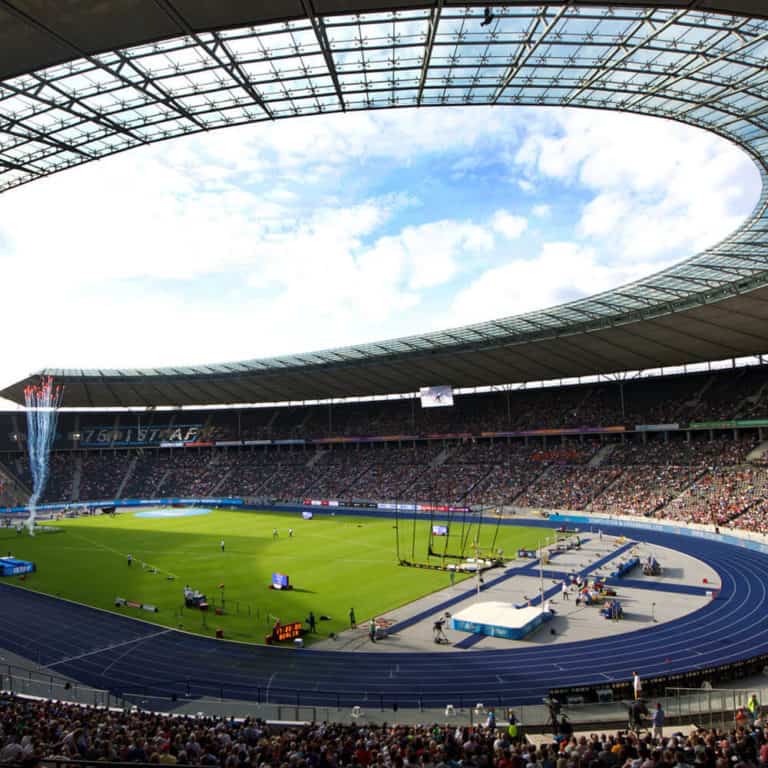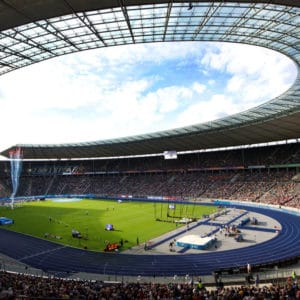 You are quite mad, my child, you must go to Berlin.
Our rooms & suites
For single travellers or couples: 40sqm with a separate bedroom in some cases.

From € 200 per room/night

At 50 sqm and with a separate bedroom and living room, others would already call this a suite.

From € 220 per room/night

With 60sqm larger than many a Berlin apartment and with space & comfort for up to 4 people.

From € 240 per room/night

Comfort for the whole family on up to 70sqm with a fully equipped kitchen and separate sleeping facilities for 4 persons.

From € 240,- per room/night

On about 75sqm, this suite provides ample space for up to 5 people, who can be comfortably distributed to two rooms.

From € 260 per room/night

On 102 sqm and with two full bedrooms as well as a living room, this suite offers plenty of space for up to 5 people.

From € 430 per room/night