Working and living at Louisa's Place
When your work takes you to Berlin
Centrally located right on Kurfürstendamm, not far from the Messegelände Berlin exhibition grounds and the City Cube congress centre, our privately run city hotel in Charlottenburg is the ideal starting point for your business stay in the capital – and at the same time the perfect place for hosting your business meetings with a personal touch.
In our 47 rooms and suites you can meet, meet, work, stay overnight, and relax in an unhurried ambience, away from the hustle and bustle of Berlin. Spacious rooms and suites with plenty of working space and free Wi-Fi, at good value for money, make your business stay in the middle of Charlottenburg a complete success.
Work & Life in Balance
More than just work and sleep
When you travel a lot for business, you put a premium on certain aspects when choosing your business hotel – as do we:
Central location with good transport links and underground car park
24-hour reception desk at an international standard
Free Wi-Fi
Spacious living and working areas, separate bedroom
Quiet, tranquil working environment
Free coffee, tea and water in the rooms
Short distances to business lunch, restaurants and bars in the evening
Room service for more privacy
Free use of gym, sauna, pool / Massages bookable
Flat-screen TV with SKY programme selection
Comfortable bed for a restful sleep
No extra charge for double occupancy
Sumptuous breakfast for a good start to the day
Free daily newspaper with the latest world news
Quick check-out and uncomplicated invoicing
Printer, copier, and fax service
Laundry & ironing service and express cleaning
Pleasant ambiance where you are addressed by name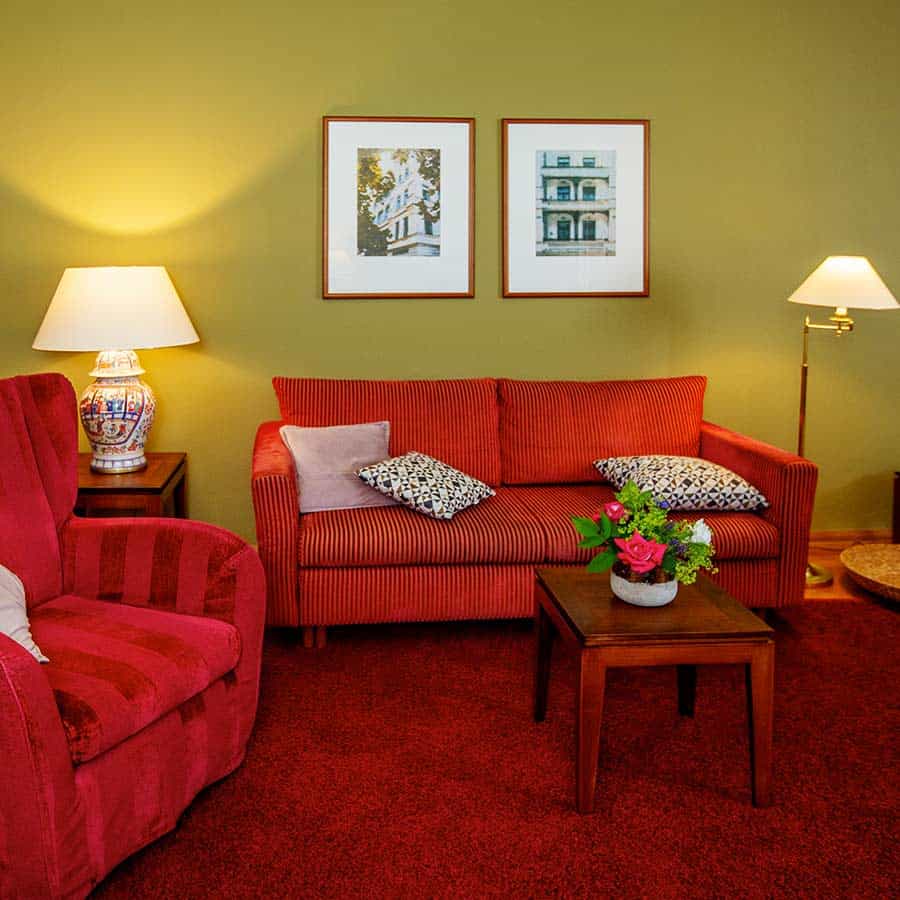 Fancy meeting you here!
Meetings on the Sofa
Our Deluxe and Grand Suites offer ideal conditions for confidential meetings, discussions, and business meetings for up to 8 people. A particularly large living area with conference table, and the separately located kitchen with access to the balcony for breaks allow for convenient business meetings in an appealing ambience.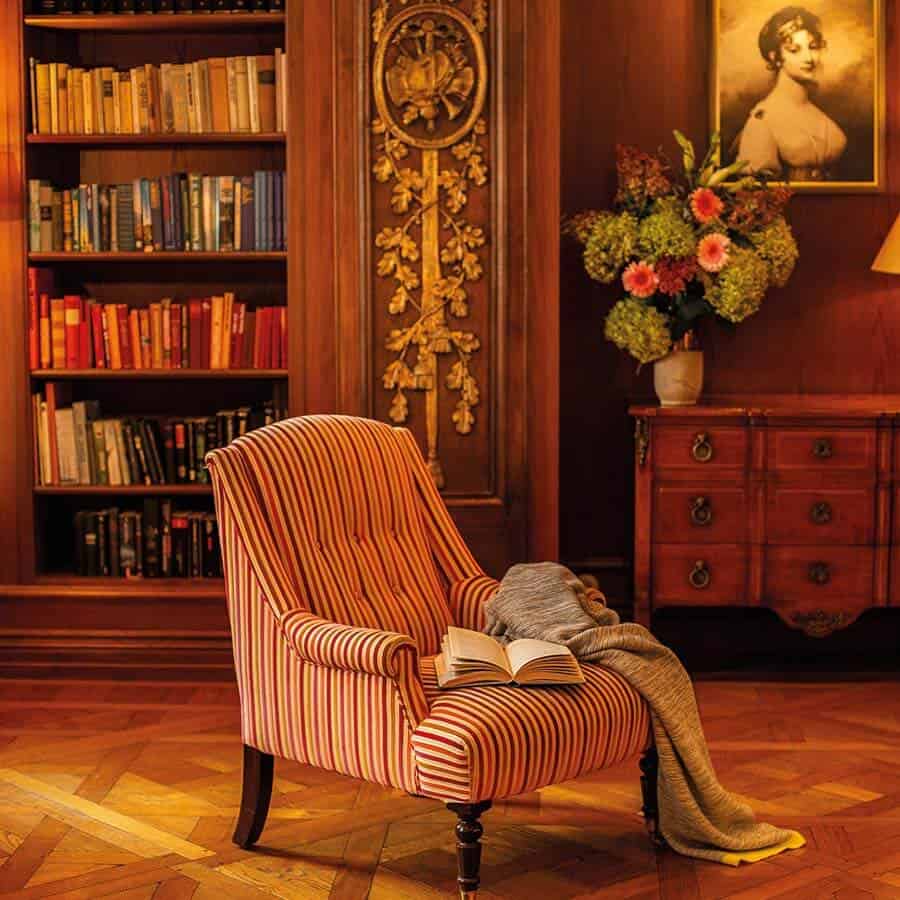 If you need a little more space, you will feel right at home in our garden room with a view of the inner courtyard. The quietly located room is suitable for workshops, meetings, small conferences or product presentations for up to 35 people. It also features a permanently installed projection screen, in-floor electrical outlets, and a (multimedia) projector. The adjacent library with its special historical charm can be used to continue conversations in a small circle, for coffee & drink breaks, or to host receptions. We would be happy to provide you with the perfect arrangement including catering – please contact us for an individual offer!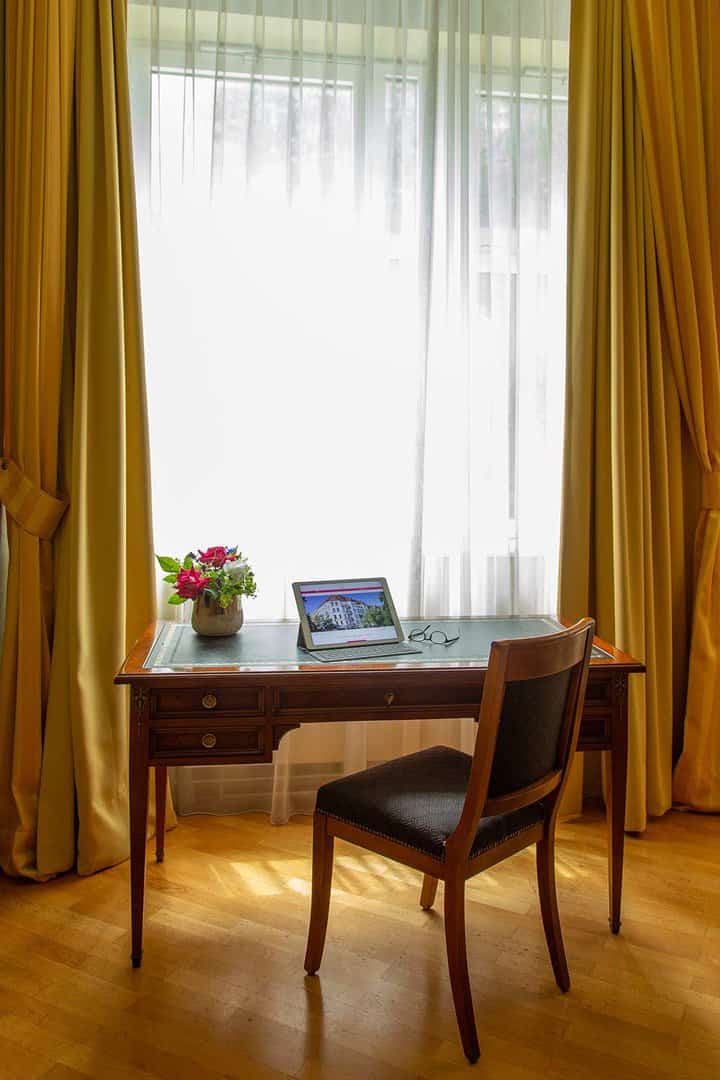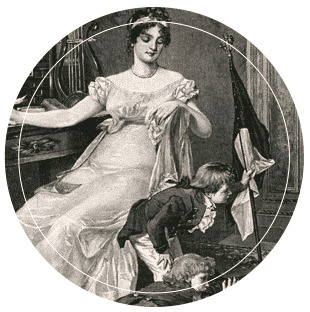 About Luise
Completely unusual for a woman of her time, Luise, as Queen of Prussia, took an interest in the affairs of her country and acted as a political advisor to her often indecisive husband. With her special charm, courage and diplomatic skills, she managed to impress even the greatest politicians of her time – Tsar Alexander I and Napoleon. A modern businesswoman; even then.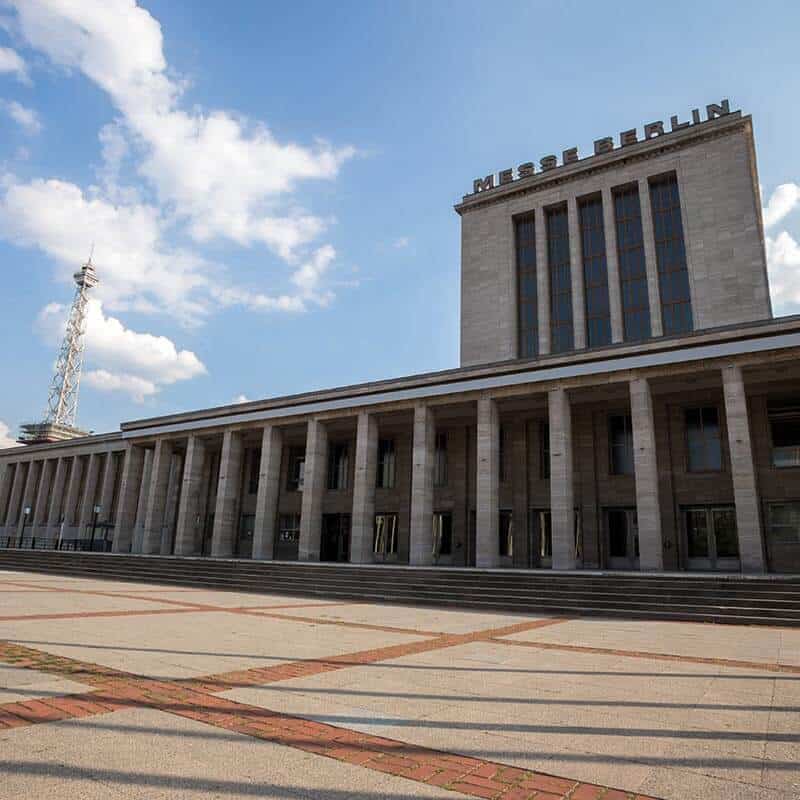 Quickly there and away
Exhibition & Congress Centre
Various trade fairs and congresses are held throughout the year in our capital city, Berlin.
Our centrally located business hotel directly on Kurfürstendamm in City West means that you can be at the Messegelände exhibition grounds under the Berlin Radio Tower with adjacent City Cube in just a few minutes, allowing you to prepare for your tradeshow or congress visit without having to factor in a long commute.
Memorial Church
Memorial Church
2,5 km
Fairground
Fairground
3,2 km
Main Station
Main Station
6,2 km
Brandenburg Gate
Brandenb. Tor
6,5 km