Louisa's Place Deluxe Suite
A suite larger than many a Berlin apartment
Suites with more space
Deluxe Suite
Our Deluxe Suites are not just bigger rooms, they are in fact bigger than many apartments in Berlin. With floor space of around 60sqm (645sqft), the Deluxe Suites are the ideal homey place for you if you want a little more space or are traveling as a small family with up to 4 people. Deluxe Suites are just as comfortable as an apartment and, besides the kitchen, also have a dining table or breakfast counter and a desk, and most also have a balcony or even a winter garden. Make this your personal sanctuary when things get busy in the capital or at the end of a long workday.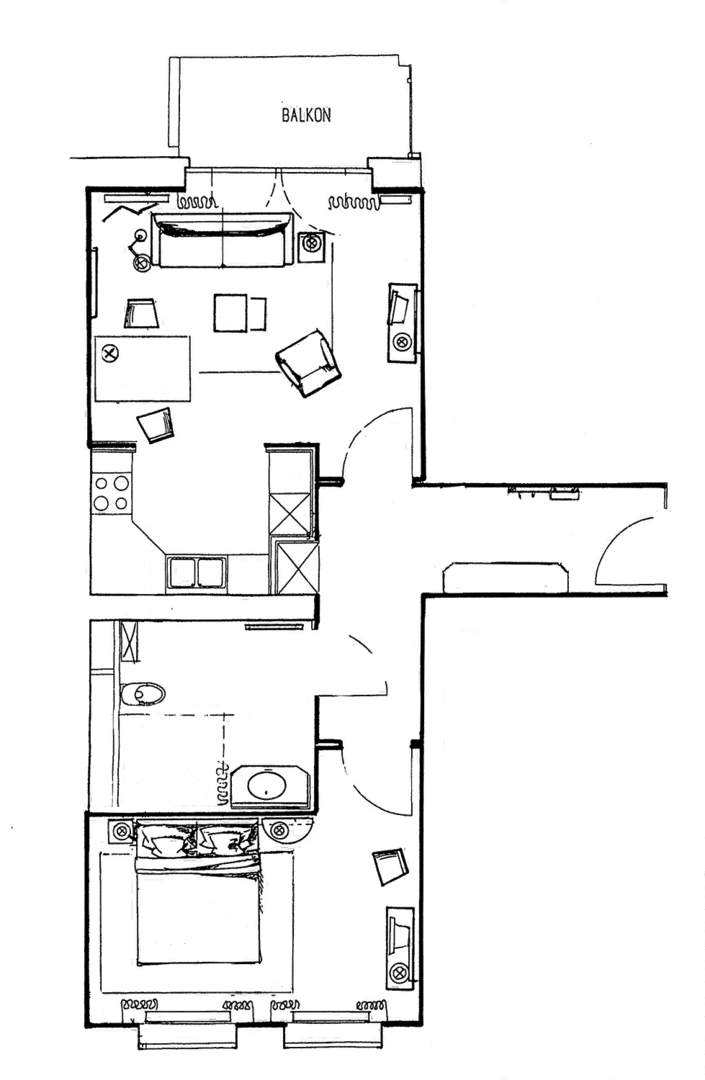 example floor plan
Ausstattungsmerkmale Deluxe Zimmer Louisa's Place Berlin

Linger a little longer
Room for more ...
... and not just more space. Especially if you're planning a longer-term stay in Berlin, our Deluxe Suites are a good choice. With more space for individuality, generous room to move around a spacious dining table, extended furniture and additional storage space, you can live in the capital comfortably for several days or weeks with up to 4 people instead of just staying overnight.
Wohnbereich Ansicht mit rotem Sofa und gelben Vorhängen der Grandsuite des Louisa's Place Hotel am Kudamm Berlin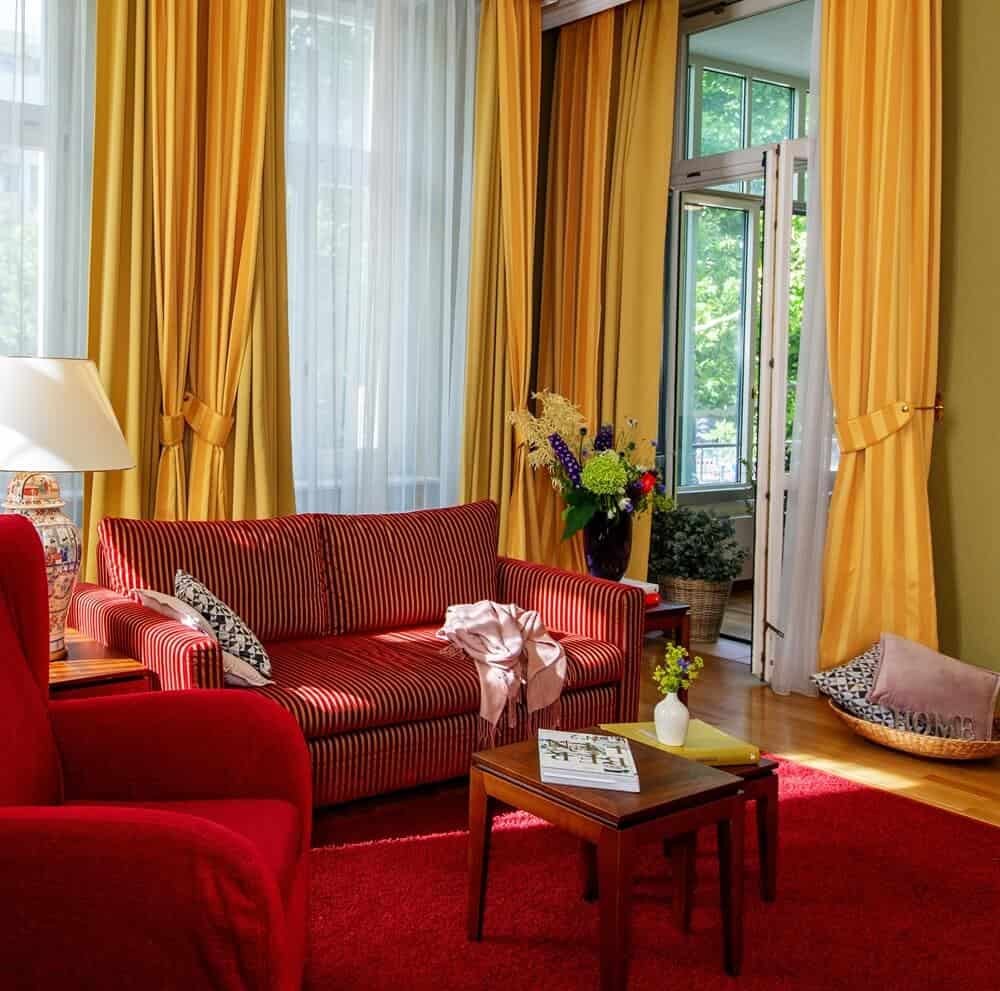 Harmonische Leseecke mit Pflanzen und Weißweinglas in der Deluxe Suite des Louisa's Place Hotel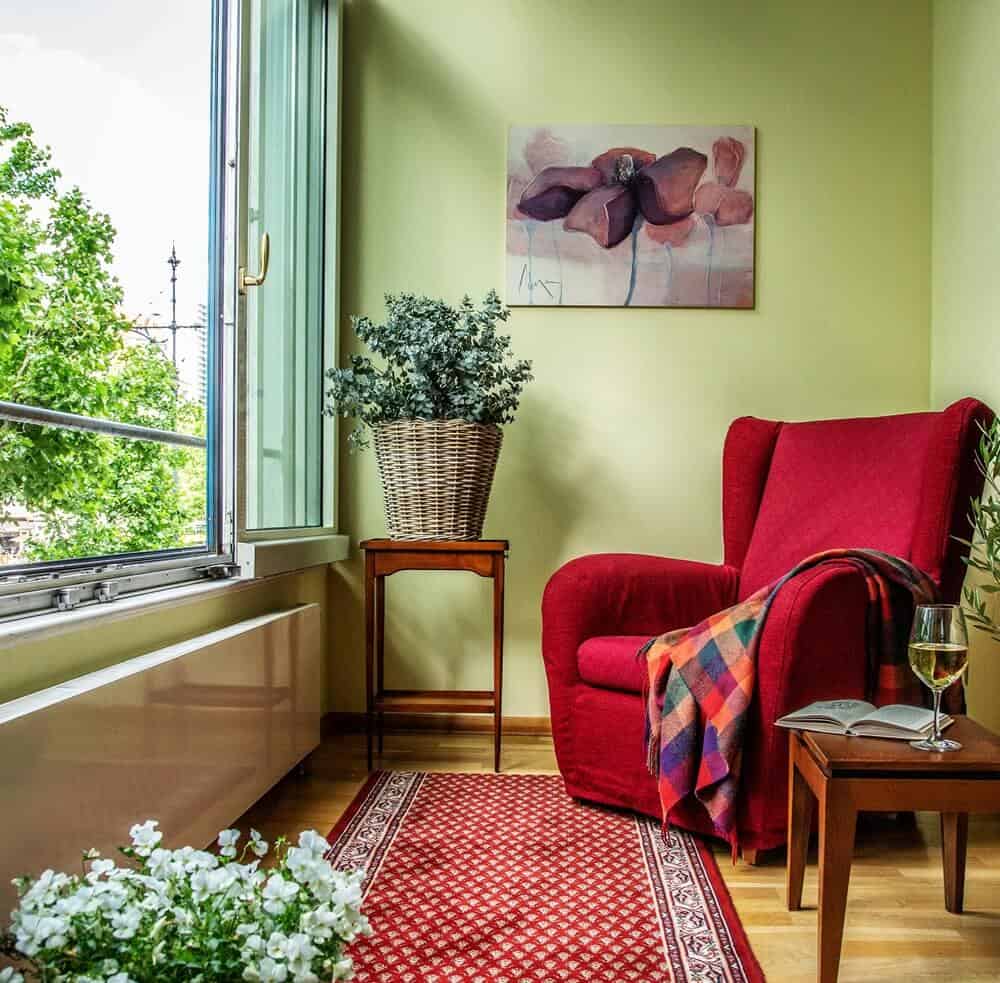 Sit in the sun. No matter the season
Follow the sun in the winter garden.
If you wish to enjoy the warm rays of the sun in spring or autumn even when the outside temperatures are low, then you should secure a place in our winter gardens. Get comfortable with your book or podcast in an armchair with a view of the hustle and bustle on Kurfürstendamm. And if summer makes an appearance, you can safely slide the windows open and enjoy, as in most of our Deluxe Suites, having your own balcony.
Creature comforts
Just bring your favourite habits with you
No matter how long you stay, whether a few days or several weeks; a fully equipped kitchen makes the stay that much more pleasant. Chilled drinks and everything you need for a quick snack can always be within reach in the fridge with freezer compartment. High-quality crockery, kitchen utensils, a ceramic stove with 4 hotplates and an oven, an coffee maker and an electric kettle are also at your disposal. With a glass of Ehret wine in hand, the winter garden with a view over Kurfürstendamm may become your new happy place.
Weißweinglas und ansprechend angerichtete Pastateller in der Küche des Familienzimmers in Louisa's Place Hotel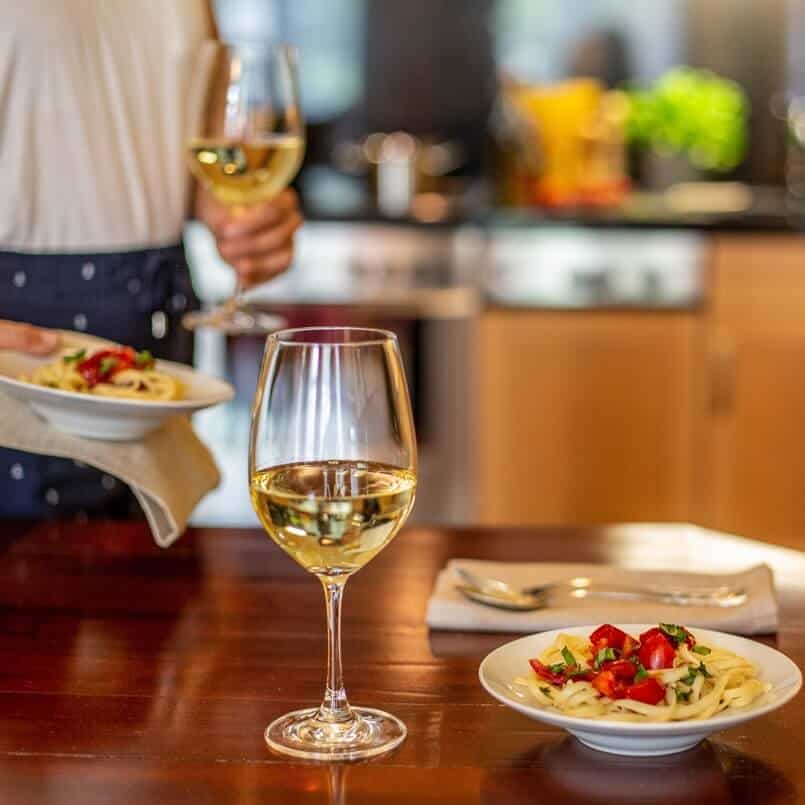 Berlin is always worth a trip
Our specials
You get to visit selected luxury boutiques exclusively and alone, during the day or in the evening after official opening hours.

From € 899,–

Enjoy the capital city of Berlin with kit and kaboodle. Countless attractions promise enough variety for your family.

From € 1.150,--