Premium Apartment
So much space, others would already call it a suite.
Apartments with character
PREMIUM APARTMENT
At about 50sqm (538sqft), each of our Premium Apartments has a separate bedroom and living room. With this much space, others would already call it a suite. For us, it's a perfect feel-good place with room for individuality, even if you're traveling as a couple or even a trio. And if it does get too crowded, there is always a place in the sun for you on the balcony, which all our Premium Apartments have.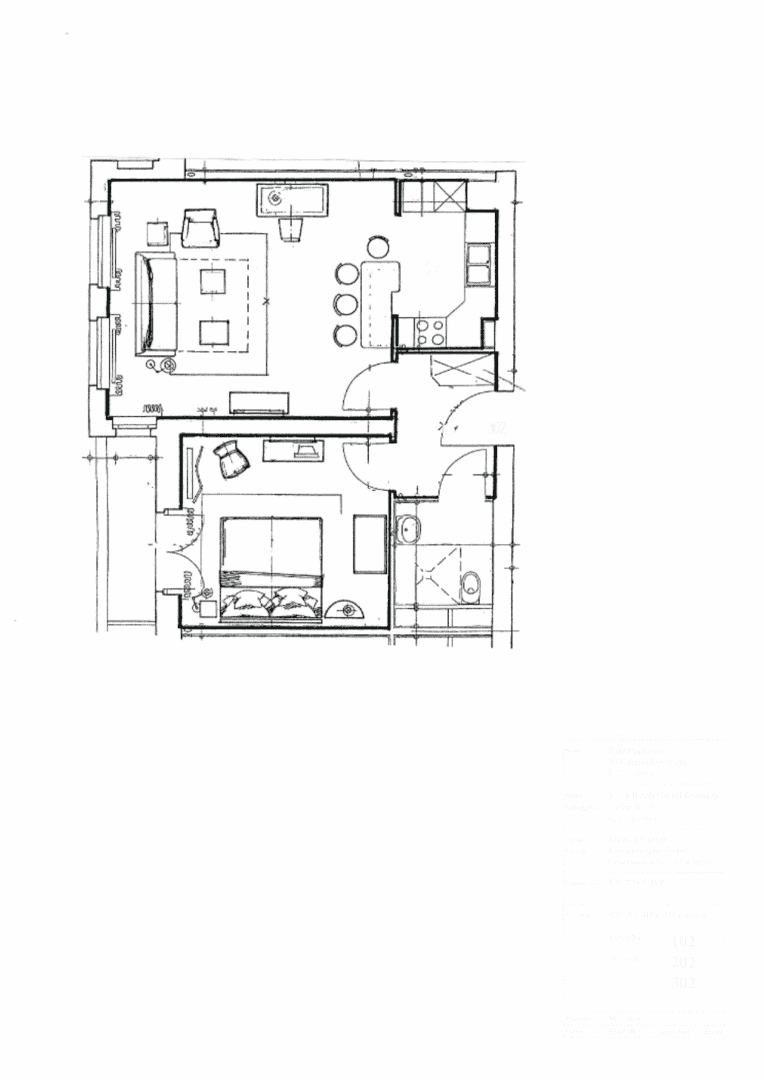 example floor plan

That certain je-ne-sais-quoi
A place in the sun
How would you like to drink your first cup of morning coffee on the balcony? The sun has just risen over the rooftops of the city, and the delicate warm sunshine of the new day gently caresses your face... Your balcony makes it possible!
Or how about mulling over your eventful day in the evening, over a glass of Ehret house wine? The day comes to a relaxing end with a view of the quiet, leafy courtyard or the hustle and bustle on busy Kurfürstendamm... Your balcony makes it possible!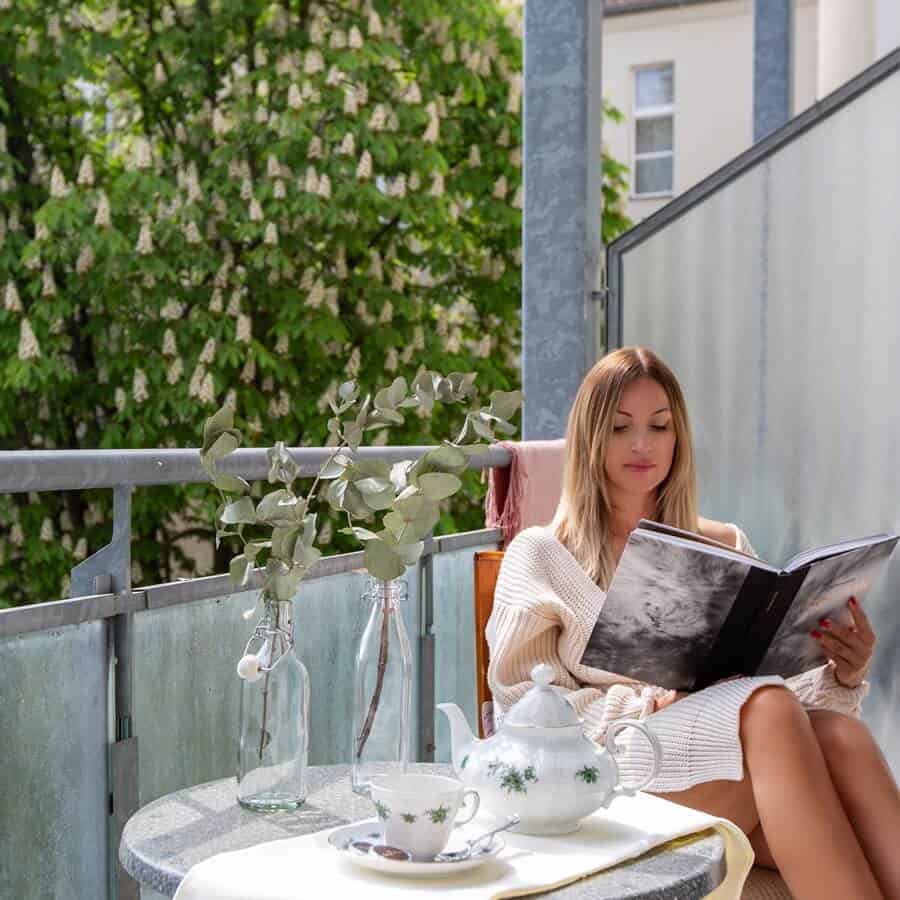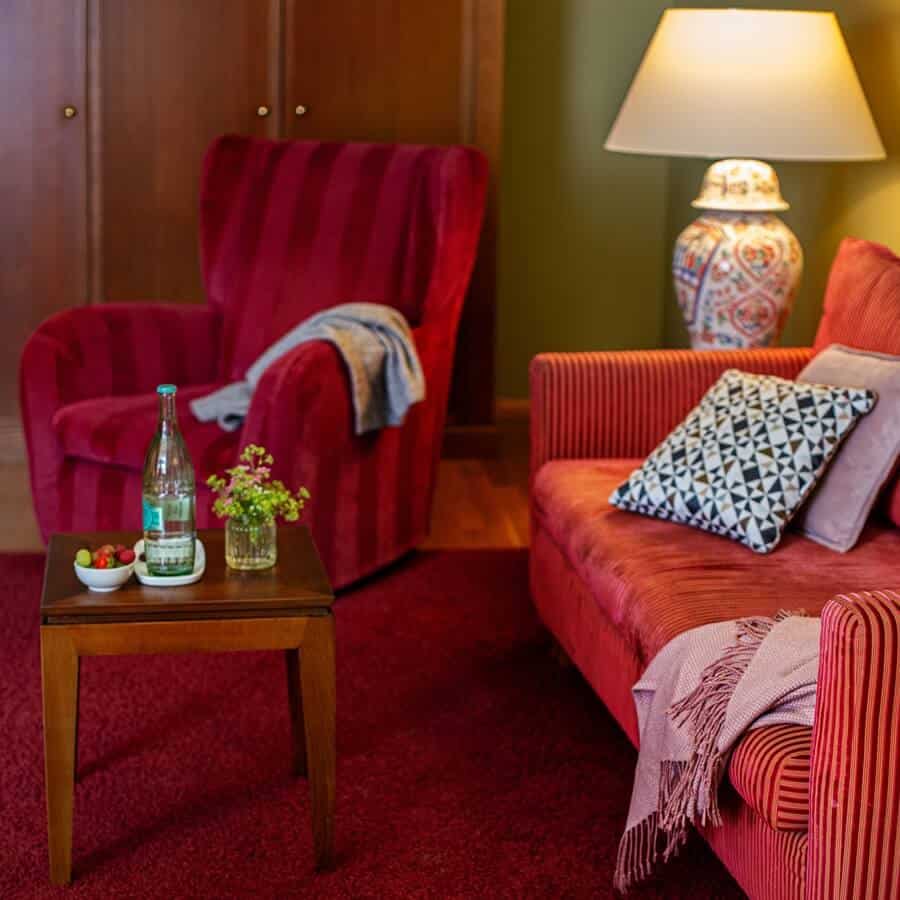 Just stay longer
Home for a while
If you like it at Louisa's Place, why not stay a little longer! Whether for a few weeks or a whole year: we have a comprehensive range of comfortable hotel services ready for you. Whether you simply want to get to know the capital better or you are in Berlin for longer on business – in our rooms and apartments you can feel at home for any length of time. Benefit from our reduced daily rates starting from 15 nights of continuous occupancy, and additional benefits from 30 nights.
Independent & Personal
Family moments
Our fully equipped kitchens put you in the position to be able to cater for yourself if you wish. Extensively equipped with high-quality crockery, various kitchen utensils, a ceramic stove with 4 hotplates and an oven, as well as refrigerator with freezer, a dishwasher, coffee maker and kettle, it even lets you cook for your loved ones on special occasions. Besides supermarkets, there are numerous delicatessens and specialty food stores in the neighbourhood of our boutique hotel. We will be happy to help you source selected specialties.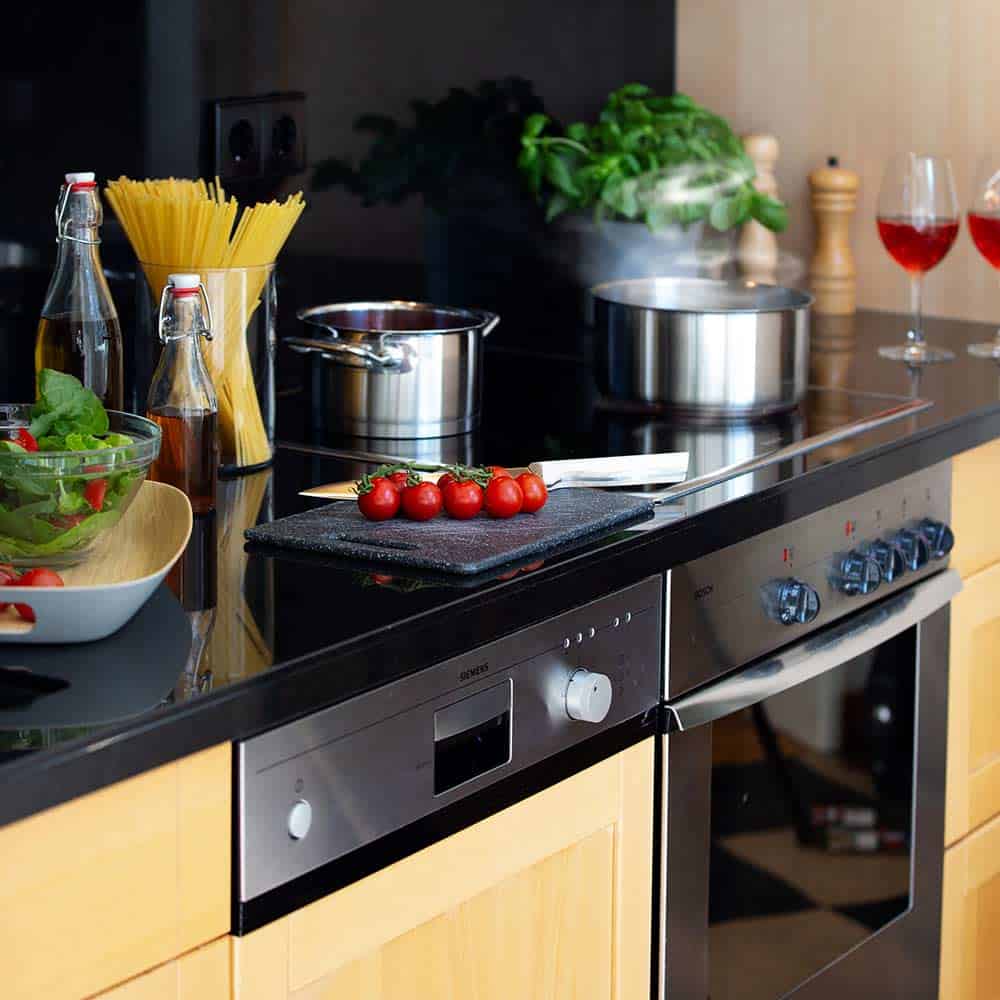 Berlin is always worth a trip
Our specials
You get to visit selected luxury boutiques exclusively and alone, during the day or in the evening after official opening hours.

From € 899,–

Enjoy the capital city of Berlin with kit and kaboodle. Countless attractions promise enough variety for your family.

From € 1.150,--