Superior Room in Berlin Charlottenburg
Single travellers and couples especially love
our superior rooms
Rooms with a personality
Superior Room
Our Superior rooms are especially comfortable if you are a single traveller or travelling as a couple. While Superior rooms are our smallest quarters, at about 40sqm (430 sqft), they offer plenty of space to work and feel at home in, especially since some of them have a bedroom separated from the living room.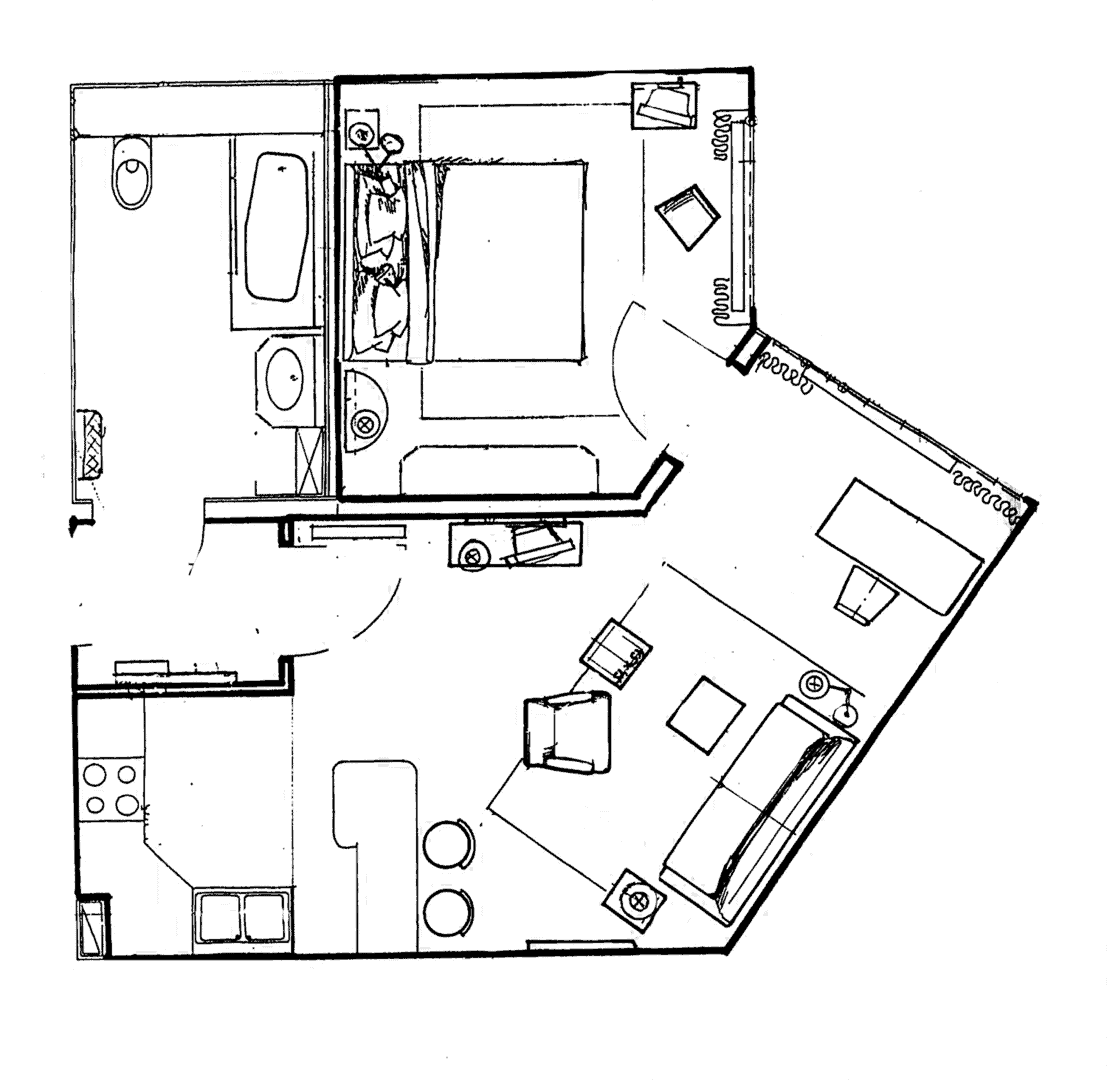 example floor plan
Ausstattungsmerkmale Superior Zimmer Louisa's Place Berlin

Separate workstation
You won't run out of things to do
Retreat to your own space and either use the couch as your workspace or the separate, bright workstation with ample desktop space, high-speed wireless LAN and in-suite telephone.
And if it feels too lonely for you here, you're welcome to take your work to our cosy library.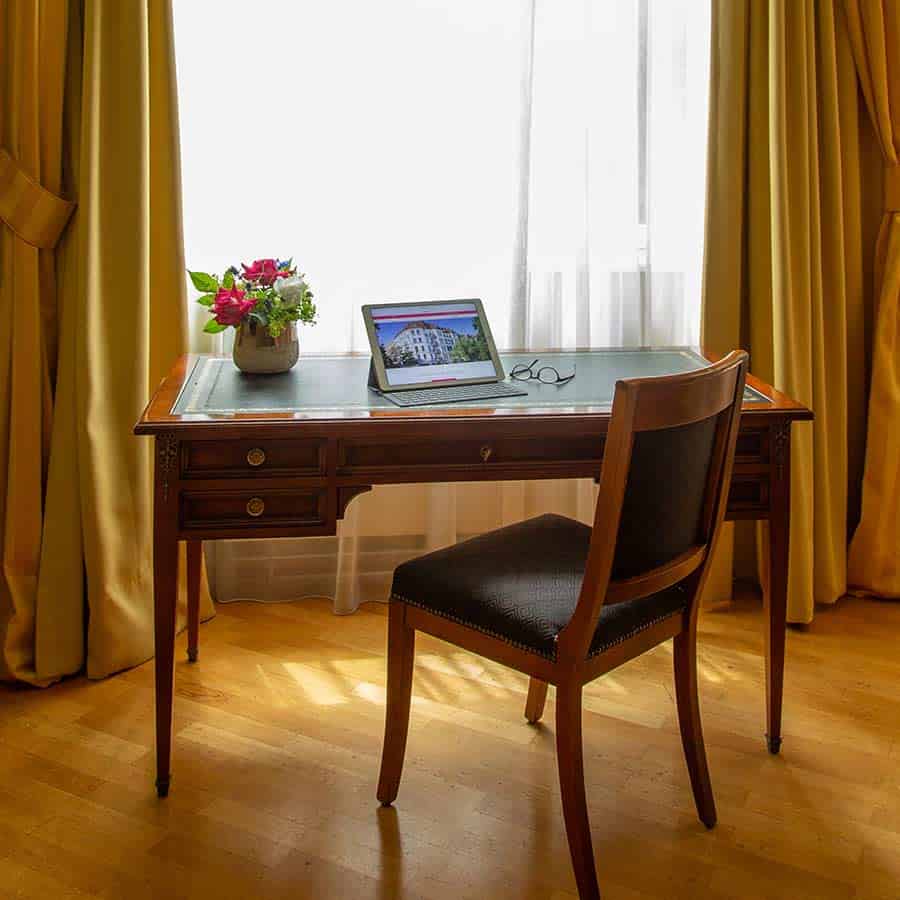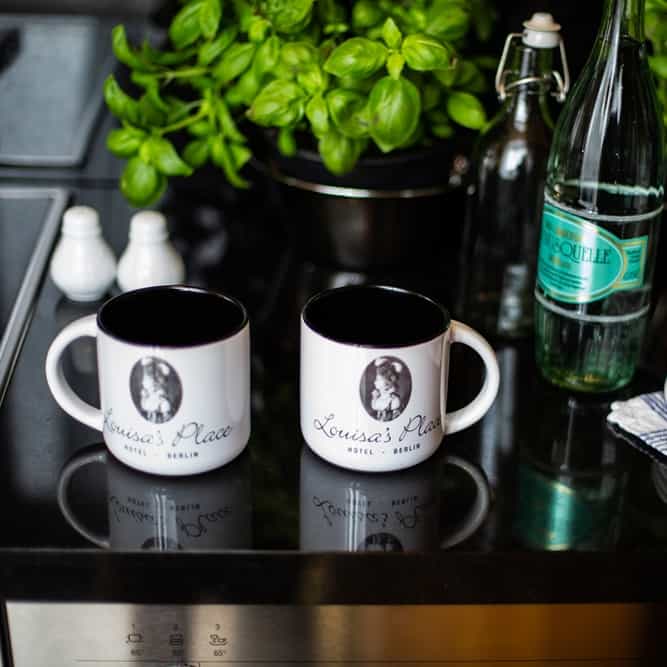 How at home
First things first...where's my coffee?
With us, you'll never have to go without your morning coffee. A fully equipped kitchen with coffee maker and kettle makes it easy for you to stick to familiar and beloved morning rituals. High-quality crockery, kitchen utensils, a ceramic stove with 4 hotplates and an oven, a refrigerator with freezer compartment, a dishwasher and, on request, a microwave and toaster are also at your disposal. A supermarket, bakery, and other stores for items of daily use are located in the immediate vicinity of our boutique hotel.
About Louise
Love letters to her husband and children, intimate secrets and thoughts to her siblings, diplomatic reform plans, travel reports, and literary correspondence with the Goethes, among others – Louise spent a lot of time at her desk, as testified to by her numerous letters.
Berlin is always worth a trip
Our Specials
You get to visit selected luxury boutiques exclusively and alone, during the day or in the evening after official opening hours.

From € 899,–

Enjoy the capital city of Berlin with kit and kaboodle. Countless attractions promise enough variety for your family.

From € 1.150,--