Louisa's Suite
Everyone defines luxury differently.
However, our two Louisa's Suites offer much
that we would call luxurious.
City living fit for royalty
LOUISA'S SUITE
As we all know, everyone defines luxury differently, but our two Louisa's Suites offer you much that we would call luxurious: two spacious bedrooms each, an inviting living room with open dining area, a fully equipped kitchen including washing machine, a work/study area with a large desk and, above all, plenty of space on a total of 102sqm (1097sqft). As a traveller or family of up to 5 people, you will find Louisa's Suite the perfect place to make yourself comfortable short- or long-term, and with enough space for each occupant to find peace in this at times hectic metropolis. Feel completely at home as you enjoy magnificent views of legendary Kurfürstendamm from your balcony while sipping a relaxing glass of Ehret house wine.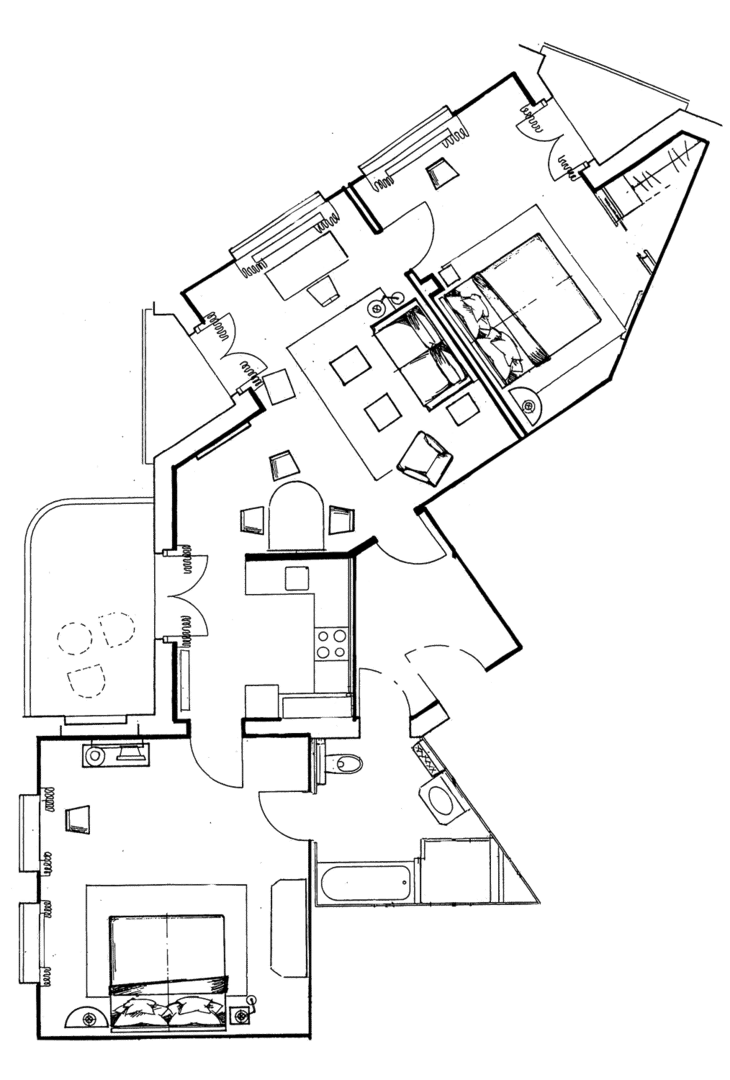 example floor plan
Ausstattungsmerkmale der Grand Suite im Louisa's Place Hotel

The icing on the cake
What makes Louisa's Suite special
At 102sqm each, our two Louisa's Suites are the largest living quarters available to you at our hotel. Here as in our other rooms, you will find high ceilings, light-flooded rooms, wooden flooring, and a timelessly elegant design.
Sitzecke mit Sessel, Sofa und hölzernen Beistelltischen in Luisa's Suite im Boutiquehotel am Kudamm Berlin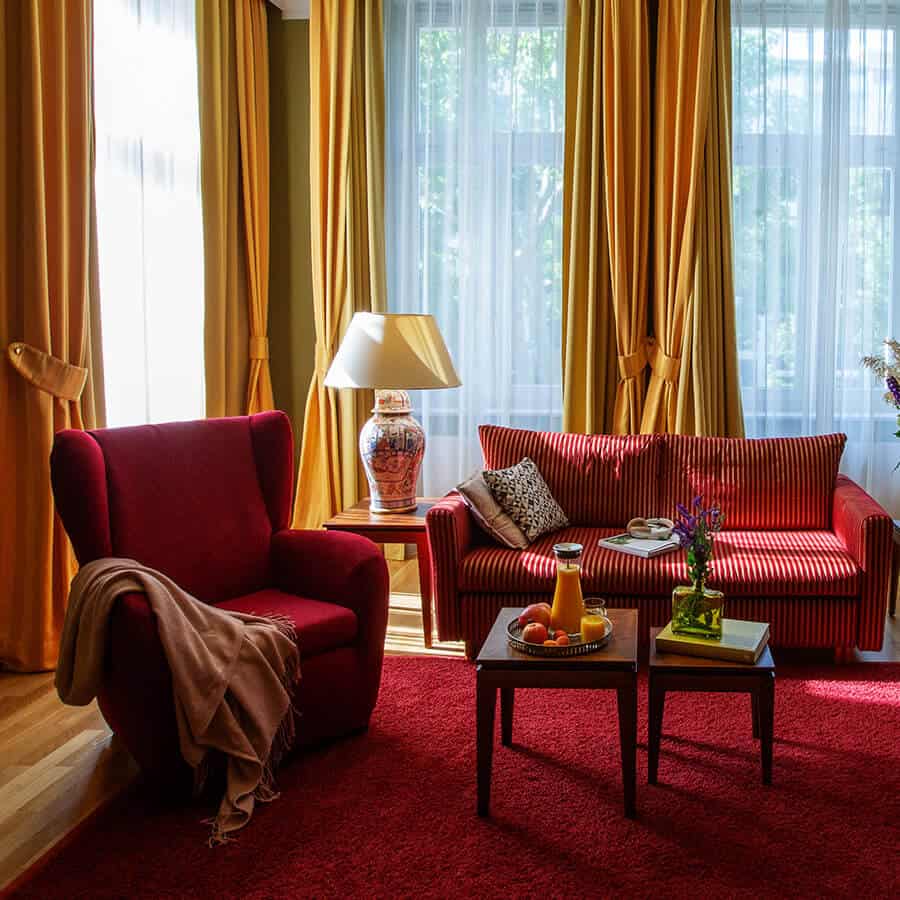 Rest easy
Enough space for everyone
What makes the suite so special are the two cosy and spacious bedrooms. Besides plenty of storage space, each has a very comfortable double bed that can also be conveniently turned into two single beds.
Thanks to their spacious layout, the bedrooms also offer enough space for a baby crib or another extra bed, so the suite can accommodate up to 5 people – making it ideal for your visit to the capital with friends or the whole family.
One of the bedrooms has direct access to the bathroom, which can be accessed from two sides. Besides a floor-level wellness shower, Louisa's suites are our only rooms with a bathtub for warmth and comfort especially on wet and cold days.
And at Christmastime, the view from Louisa's Suite of the illuminated boulevard at your feet is simply unsurpassed.
Generous & homey
Everything a travelling cook might need
A fully equipped kitchen makes the stay that much more relaxed when you want to treat your loved ones. High quality crockery, kitchen utensils, a ceramic stove with 4 hotplates and an oven, a refrigerator with freezer, a dishwasher, coffee maker, electric kettle and, on request, a microwave and toaster are all at your disposal. Upon request, we will also gladly provide you with an iron and ironing board and let you use our washing machines and dryers. A supermarket, bakery and other stores for daily necessities can also be found in the immediate vicinity of our boutique hotel.
Großzügige Küche mit geschmackvoll gedecktem Tisch und gläserner Tulpenvase in Louisa's Suite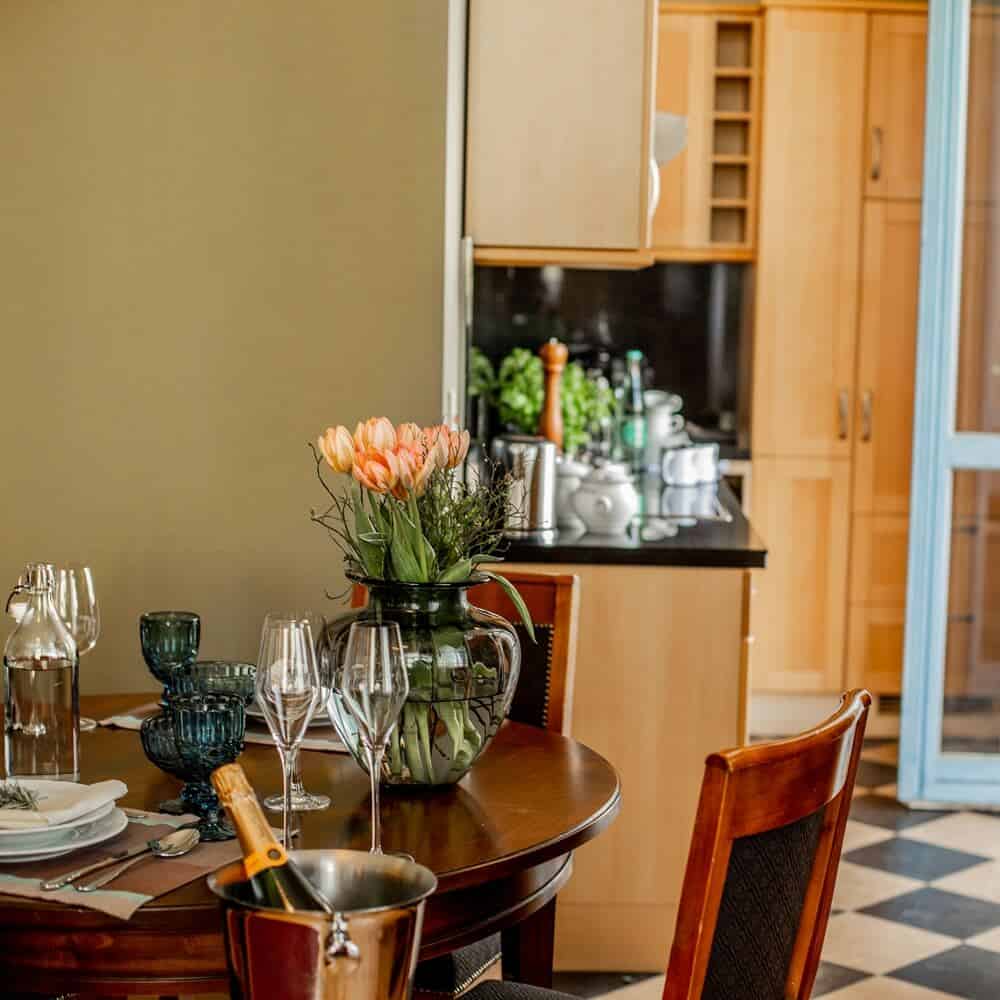 Gemälde von Königin Luise, Namenspatronin des Hauses und einer Suite, in königlicher Robe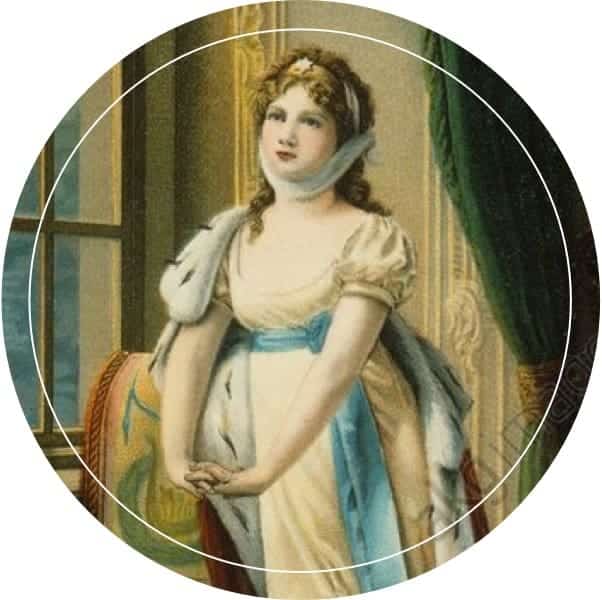 About Luise
Traits like sincerity, warmth and comfort play an essential / a formative role for our hotel, and we wanted this to be reflected in our name as well. In our search for a suitable namesake with a connection to the city of Berlin, we found one in Queen Louise of Prussia. Our house and our Signature Suite are therefore named after the 'Queen of Hearts'!
Accordingly, we wish to convey sincerity, warmth and comfort to you and your family during your visit, and make Louisa's Place your retreat and sanctuary in the bustling capital. Get to know us and our offer better:
Our spacious rooms and suites give you enough space and everything else you need as a family for a stress-free visit to the city: a fully equipped kitchen, separate living room and bedroom, an in-house swimming pool, convenient hotel services, and much more.
Berlin is always worth a trip
Our specials
You get to visit selected luxury boutiques exclusively and alone, during the day or in the evening after official opening hours.

From € 899,–

Enjoy the capital city of Berlin with kit and kaboodle. Countless attractions promise enough variety for your family.

From € 1.150,--